When returning from active duty, veterans often face a host of challenges transitioning back into civilian life, especially when it comes to re-entering the workforce. It is common for employers to hold numerous misconceptions about former active duty service members' skills and capabilities in the traditional workplace. As a result, veterans may not be able to maximize their full potential and capitalize on the valuable abilities developed during their time on active duty. Finding an industry that values and supports the hard work, dedication, and transferable skills they built during active duty service is vital for a seamless transition back into the civilian workforce.
Entering the Civilian Workforce
From an outside perspective, it can be difficult to see the correlation between the skills developed in active duty and the skills needed in business. Many veterans themselves undervalue their own experiences when re-entering the civilian workforce. However, some of the most desirable traits employers seek are built during active duty services, such as integrity-based leadership, strategy-based thinking, progression mindsets, and an ability to support and lead team environments. Understanding how to express their full range of capabilities has become a common pain point for veterans when it comes to finding fulfilling employment.
Notably, among Fortune 500 companies, 163 CEOs are marines, proving there are great possibilities for veterans to succeed in the business world. Veterans need to understand they are different and have a unique set of skills that will set them apart from other potential new hires. When paired with an industry that helps them develop these skills, former active duty service members feel the value and support they need to thrive.
How Manufacturing Supports Veterans
While many industries provide opportunities for veterans to succeed, manufacturing continues to be a natural fit for veterans as its principles and practices align with the core values of active duty service, making it a somewhat seamless transition. Manufacturing is a goal-oriented industry. Everything is black and white, similar to the military. A progress-focused atmosphere allows veterans to utilize and build on their skills of goal achievement and team leadership.
Manufacturing and active duty are also both team-oriented environments, where the team is striving for a clear goal or target metric. Veterans are able to step into this environment and utilize their integrity and strategy-based leadership skills to lead their team to victory for the customer, and in turn, be rewarded for that victory in the workplace. In other industries, goals are not as clear-cut, making it more difficult for veterans to integrate into the field.
More often than not, veterans feel deterred when returning back into the civilian workforce, as their jobs do not fully match their developed skill sets or their specific title does not encompass their full range of skills, leaving no room for self-improvement or development. Manufacturing has the ability to highlight veterans' potential and value their skills to make them not only feel vital to an organization's success but prevent the loss of identity that happens too often to veterans when they enter the civilian workforce. It is a natural fit for veterans struggling to feel valued in the civilian workforce and allows them to succeed to their fullest potential.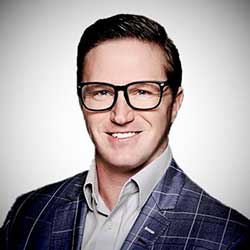 About the Author:
Lance Olmstead leads the QAD Redzone enterprise sales team, as well as the EMEA operations team. Lance has a strong background in organizational leadership, refined through his tenure in the United States Marine Corps and within the manufacturing industry with a focus on factory operations. Lance holds a Bachelor's degree in Business Management and Accounting from Indiana Wesleyan University and stays active within the military veteran community through several non-profits.
The post Why Veterans Should Turn to Manufacturing appeared first on Industry Today.