by: Kiana Mostajabian, Director, Product Management at Revalize
For manufacturers, time is one of the most valuable resources, essential to pursuing new business opportunities and driving growth. Yet, many manufacturers continue to squander valuable productivity by having their sales team manually process quote requests. A precise quote takes more than an Excel sheet to create – it is a lengthy and tedious process that can take days or even weeks. Customers are increasingly seeking personalization within their quotes, which further complicates the quoting process with complex variables.
That's where CPQ comes into play.
Empowering manufacturers by streamlining the quote-to-cash process, a CPQ solution automates repetitive tasks within the quoting process, freeing up time for sales representatives. Additionally, CPQ seamlessly integrates within internal systems, granting real-time visibility and enabling prompt decision-making on quoting requests.
In recent years, CPQ has evolved through the influence of technology trends. Reshaping the landscape and driving innovation within the manufacturing industry, this new influence is allowing solutions to stay competitive with the quoting needs of manufacturers. Trends with the most significant impact have emerged within the CPQ product market as customer and manufacturers' needs continue to evolve.
Artificial Intelligence (AI) As the Ultimate Time Saver
AI tech is increasingly becoming more prominent within the CPQ landscape by transforming the product from a rule-based system to an intelligent platform. CPQs powered by AI can analyze substantial amounts of valuable data including pricing history and customer behavior to provide accurate product configurations and pricing recommendations.
Additionally, AI can automate complex tasks, such as the automation of complex workflows throughout the CPQ process, which enables manufacturers to deliver faster and more precise quotes to customers. Furthermore, by using machine learning algorithms to analyze complex data, a sales team can see considerable time savings. CPQ solutions can find patterns within data to answer important questions, make predictions, and more to equip a sales team with informed conclusions.
Transforming To the B2C Model
The B2C model is becoming increasingly prevalent in the manufacturing sector as manufacturers are beginning to recognize the importance of providing a seamless and personalized buying experience to their customers.
The COVID-19 pandemic particularly accelerated this need for integration and consolidation in the CPQ product market. For example, the pandemic popularized the idea of having a lead generation form on a company's website, facilitating the process of contacting sales representatives. As a result, CPQ solutions are continuing to evolve to cater to the demands of such customers, enabling businesses to produce quotes in a B2C-like experience.
Data Management Informing the Path Forward
The need for effective data management within CPQ has gained traction within recent years. Manufacturers understand the value of harnessing data to make informed decisions, optimize pricing strategies, and identify market trends with more ease. CPQ solutions are equipped with robust data management capabilities that allow businesses to analyze product, pricing, and customer data. By leveraging such advanced analytics within a single CPQ solution, manufacturers can gain valuable insight into customer demands and market norms, leading to more informed decision making.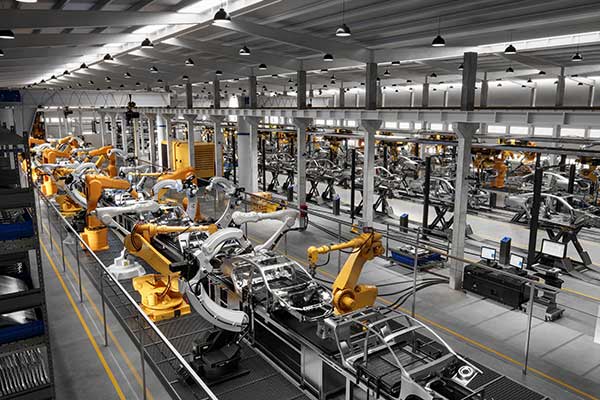 Headless Configuration Increasing Customization
Headless configuration is proving to be an emerging trend within the CPQ product market, especially for enterprise companies. By facilitating flexibility within the configuration rules engine, companies can build their own front versions of a CPQ solution that is native to their website or provides a fully embedded experience for their internal and external sales as well as their customers. This allows manufacturers to deliver a customized, seamless, and immersive buying experience to their customers while maintaining control of the configuration process. Currently, the benefits of this feature are primarily being observed by enterprise manufacturers, but in the next five years, its appeal may extend to a wider audience.
The Future of CPQ
The CPQ landscape has been shaped by technological trends, with AI, B2C model adaptation, data management, and headless configuration at the forefront of innovation within the space. These trends have already played a pivotal role in the evolution of CPQ by reshaping the manufacturing industry and driving innovation. Emerging trends within the CPQ product market have aligned with the evolving needs of both customers and manufacturers with a significant impact.
Companies are beginning to leverage advanced analytics and AI to deliver tailored product configurations and pricing options. By using CPQ, they can provide accurate quotes, ensure optimized pricing strategies, and enable a seamless quoting experience to further enhance the customer buying process. As a result, CPQ has transformed into a dynamic and indispensable tool, empowering manufacturers to navigate the changing manufacturing landscape and meeting the demands of a rapidly growing market.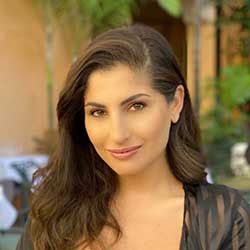 Kiana Mostajabian is a passionate product leader driven by a vision to transform how organizations bring ideas to life. As Director of Product Management at Revalize, Kiana plays an integral part in product strategy and development for the Company's CPQ solutions.
With more than 10 years of experience delivering product innovation, Kiana thrives on enabling customers to build better products faster. Her superpower is understanding customer pain points and guiding teams to deliver solutions that drive tangible business value. She holds a BS the University of South Florida and is CSM and CSPO certified.
The post Unlocking the Growth Capabilities of CPQ appeared first on Industry Today – Leader in Manufacturing & Industry News.