Manufacturing training can make your business thrive. Discover how you can onboard and train your manufacturing employees.
In fact, according to a recent employee experience report by eLearning Industry, bad onboarding experiences led 1 out of 3 new hires to regret their decision to join a company. Why put your new hires in front of dirty machines when you can hook them up to simulated machines and have them do virtual reality training? Thankfully, simulation training has the potential to help recruit and onboard employees in the manufacturing sector. Not only will they be impressed, but they'll start seeing manufacturing in a very different light.
Also, now that the manufacturing industry boasts advanced technical machinery and is involved in digital transformation, it has become a viable career path for many. And, we all know that to keep your top talent you have to offer opportunities for growth. However, have you updated your training content and methodologies? Apparently you should, since 43% of respondents describe their employer's training "outdated." To add to that, 1 in 4 (28%) believe their company's training content will not benefit them personally through professional growth and upward mobility within the organization.
This is your opportunity to differ!
Let's take a closer look at some steps you can take to weave quick interactive content into manufacturing employee's everyday duties.
Using An LMS As An Intranet
Did you know that organizations with effective digital workplaces have seen almost 90% increase in employee retention? The same goes for productivity, which also increased compared to counterparts who haven't embraced new technologies.
It's important to start automating internal processes in manufacturing and include training in your daily schedule. Having one space for real-time information sharing, training, central storage, easy document collaboration, etc. is essential. By implementing one of the best LMS tools in the market, you can have a central platform for your communications, training, and documents. That way, you can improve collaboration, communication and operational efficiency all at once.
For intranets to improve communications and operations for manufacturing organizations, they need to be interactive and intuitive. You don't want your workforce to ignore it because it's outdated and not user friendly. You can leverage tools to design the best user interface and user experience, based on your internal audiences needs. Plus, you can include continuous learning and training opportunities for your workers.
Simulation-Based Training
Since industrial environments are becoming more and more complex, manufacturing organizations need to effectively train their workers. And to do that effectively, you need to offer lifelike and interactive training experiences. What I love about simulation training is that it fosters teamwork and collaboration. By utilizing simulated scenarios, trainers can prompt employees to improve the way they work together.
Make sure to offer training opportunities both for processes as well as for procedures. There are plenty of digital tools you can leverage to help your workforce be more engaged and productive. At the same time, you will be able to increase safety and operational efficiency.
What's best about simulation training, is the fact that it helps bridge the manufacturing skills gap. It's not just about bettering the working environment. Your people need help on the factory floor as well.
Microlearning For Better Training
As you already know, Manufacturing requires a great deal of training as it is very technical. However, even though you want your employees to be proficient, training them can be costly and time-consuming. For example, solutions like virtual reality and augmented reality might get you off budget. Also, more often than not, finding the proper mix of face-to-face training and multimedia is challenging. Hence, you can use Microlearning to improve training in the manufacturing industry.
You can have faster results by delivering short, interactive training sessions to your workers. With bite-sized nuggets lasting typically from 10 to 30 minutes, it's very easy to use. Best of all, you can deliver Microlearning via different channels, like web-based courses, e-learning platforms, and mobile apps. Trainers can use Microlearning in training to deliver what they need to a wide audience.
It's quite a beneficial tool because of its interactivity with the learners and can be applied to train people in different manufacturing roles. You can deliver Microlearning in different formats like video, audio, and text on a flexible schedule. From leveraging manufacturing training software to utilizing one of the best microlearning LMS software, there are ways to create training fast and automate it.
Key Takeaway
One thing is certain; workers expect manufacturing organizations to offer training from day one. In addition, they want to see that you are willing to invest in them and their growth.
You should start sooner than later so that you can ensure your people do their job safely and efficiently. Most importantly, training will allow you to minimize risks during production. Plus, continuous learning will increase your employee retention rates. And you know how costly needing new hires all the time is. Spending hours training people and then seeing them leave in less than a year is hurting your pocket.
Cheer up, though… All the solutions mentioned above can help standardize and scale production as you can equip workers with the knowledge and skills needed so that they do their job the best way possible!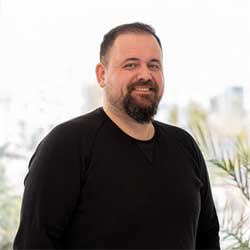 Christopher Pappas:
My life's project is eLearningIndustry.com
eLI is the leading online platform in the eLearning industry. We publish upwards of 150 articles each month in 60 categories and boast an astonishing 200+ eBooks and 140+ webinars. We have an amazing community of 1,400 authors, who publish their articles on our website. Each month we are visited by approximately 1M users who trust and respect us.
Our aim is to broaden our community base to other niches related to corporate training, covering topics such as HR, recruitment, and more. It's time to plant one more seed and continue on this incredible journey.
But what did it take to get here and why is this change happening? Read my personal story to find out what is in store for eLearning Industry https://elearningindustry.com/story-and-rebranding-of-elearning-industry
The post Training Manufacturing Employees: Tips and Tricks appeared first on Industry Today – Leader in Manufacturing & Industry News.