By Dario Ambrosini, Propel Software Chief Marketing Officer
Fed rate hikes. Tech layoffs. Supply chain blockages.
2023 just started and already the business landscape is getting impacted by significant issues that could hurt profits and productivity. Business leaders are being put under increased pressure to perform at high levels with more limited resources, and these new challenges are here to stay. 
Despite all of these headwinds, customers still have high expectations for the products they buy – from availability, to sustainability, to experiences. And they won't hesitate to switch brands if their current product providers fail to meet these expectations. 
Product companies are increasingly relying on technology to help manage this balancing act between suppliers and customers. By investing in the right platforms, where siloed departments can use technology solutions to operate as one unit, companies can deliver a cohesive customer experience with a great degree of certainty and knowledge. My experiences have shown me that this is vital in an uncertain market environment because communication and collaboration are fundamental tools for a company's success.
As the economy takes a pause, leading organizations are taking this time to make key investments for the future with IT because they know the long-term ROI justifies the spend. We see that ROI continues to pay off as businesses prioritize customer engagement.
Now we set our sights on how the global market landscape might change again this year. Leaders must always be prepared for uncertainties that lie ahead. Here are just a few things I see coming our way by year's end. 
Stand-alone solutions are out. 
They will join dinosaurs, dodo birds, and sensible American voters in the extinction pile. Companies will embrace speed and unified experiences and the workflow will be heavily connected. A recent Propel study found that 79% of leaders say they don't arm their sales and marketing teams with the right product information, and 82% don't know how profitable a product is until it's built. Those are striking numbers and change here is necessary. 
2023 will bring more connectivity within the workforce and collaboration across various sectors will be key.  When the workforce is better connected it can work more efficiently and with greater ease, benefiting all parties. 
Products that are teachers will be the big winners. 
Product innovation is moving so fast that consumers and workers need to continually up-skill and challenge themselves to learn more. This requires constant training, but without the time and attention dedicated to sit through a training course. It's important to take time to learn new skills, but time should not be wasted. 
Products with guided, assisted learning built into the user experience will succeed. Those products will not be separate user manuals or structured courses, but rather integrated into whatever already exists. They will engage users at a deeper level and ensure loyalty and a premium value.
The pandemic has shifted the business landscape to one that is more remote work focused. Employees can no longer engage with their peers in the same way they did pre-pandemic. Now more than ever, having products that can act as teachers are vital. 
Digital therapies will storm the medtech market. 
This year we will see prescribed therapies become commercialized as medical devices. For instance, cognitive behavior therapies – like those that treat conditions like depression or mood disorders –could be treated with new technology like virtual reality eye tests or 3-D CAT scans.  This new generation of medical devices could have the ability to transform treatments for patients and their access to care. 
This also could open up the business pipeline for smaller companies who want to develop technology for this new medtech market.
Supply chain sustainability becomes table stakes. 
Customers are demanding supply chain sustainability and technology will morph to meet their needs. Business leaders who do not embrace sustainability as a key driver of growth could be left behind. Customers will take notice of those companies that have a strong corporate social responsibility. Sustainability will also be a cost-reduction play, leaving shareholders and C-Suite executives to embrace it as well.
We're already seeing a big push for corporate sustainability in Europe.
The European Commission putting forth plans to encourage corporate sustainability due diligence – aiming to foster responsible corporate behavior and environmental considerations of companies. 
I believe this push for corporate sustainability will be more integrated into the U.S. business landscape this year. 
Net zero 2030 / 2050 will gain momentum. 
Transitioning to a net zero world is one of the greatest challenges the world faces right now – but it's gaining momentum. According to the United Nations, more than 70 countries are setting targets to cut greenhouse gas emissions to as close to zero as possible. Cutting down on these emissions will help combat climate change and will preserve our planet. 
Companies are putting the environment in focus because customers are demanding it. The biggest companies will embrace brand marketing initiatives. However, a change of this magnitude cannot happen overnight. Big change won't happen until there are compliance mandates with penalties and a few examples of offenders that get hit.
Quick work goes mainstream. 
This year the best user experience will be no user experience. 
This means enterprise technology providers will seek to weave their "special capabilities" into existing applications, rather than require casual users to adopt yet another tool. The resulting proliferation of quick work user experiences will help companies move faster and smarter. Employees will be able to get their work done more efficiently with a streamlined platform.  
As long as corporations continue to innovate and keep the customer experience top of mind, their business will stay relevant and they will succeed – not only this year, but in years to come.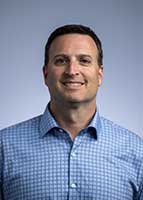 Dario Ambrosini is Chief Marketing Officer at Propel Software, a SaaS provider dedicated to helping high tech, medtech and consumer goods companies build compelling and profitable products. Dario is the host of the Platform Rules podcast and a contributor to Converged, where he covers how market trends and technology impact product companies and manufacturers.
The post The Changing Business Landscape: Predictions for 2023 appeared first on Industry Today.