by Ben Talbert
Over the past three months I've described five steps that manufacturing companies can take to become the most attractive place to work for employees, some simpler than others. The final two tasks are anything but simple. They are a years-long commitment and transformation of the workplace.
6) Rebrand your HR department.
The great James Cash Penney said "Courteous treatment will make a customer a walking advertisement."
That is true not only for customers but also employees. As others have said, happy employees yield happy customers which leads to happy shareholders.
Over my career, I've noticed several companies that took the mission of their customer service department and applied that mission internally to its employees, effectively rebranding their HR department to employee service. They engaged in significant internal conversations about what their employees actually need. Such companies have created an environment of open dialogue with their employees, receiving their feedback and learning about the problems they see in the company.
Initially employees often won't participate in these conversations because there's a trust problem between employees and corporate leaders. But eventually these conversations can occur and you'll learn more than you ever imagined about the challenges, losses, and hopes employees experience. Those exchanges allow leaders to understand employee goals, motivations at work, and career goals.
The results of these conversations are different from company to company. One leader, for instance, helped an employee come up with a savings plan to take their family on a vacation at last. Another company offered life coaches for their employees, simply because their research revealed that their employees needed that service. The results were extraordinary in employee satisfaction, loyalty, growth, and retention.
In helping their employees, leaders repair distrust and build employee loyalty. And the more that employees are deeply satisfied with their work, the more they refer and recommend other employees and the more recruitment improves.
Committing to your employees' growth and happiness is a long-term and challenging philosophical shift. It's not for the faint of heart. It requires a deep investment in thought, research, time, and yes, money. It is the opposite of "plug another human into the machine" — a common philosophy in the manufacturing industry that needs to change. Serving your employees as well as you do your customers treats all people as if they are intrinsically valuable and deserving of respect and attentiveness.
7) Improve the company's leadership.
I have worked in and experienced many different work environments. Early in my career I noticed one that was significantly different — it was a wonderful joy-filled place. The contrast between that place, and some other places I have seen where there was blame-shifting, backstabbing, micromanagement, and leadership through fear and intimidation was stark. But at this particular plant, operators were smiling, personal, and approachable. The employees were empowered to make decisions. They had fun and they loved working there.
Richard Branson said "Train people well enough so they can leave, treat them well enough so they don't want to."
But it's the leaders who set the tone for the treatment of employees. They're the ones who have the greatest impact on whether a place is attractive to great employees. I can truthfully say that if a company has accomplished none of the rest of my six recommendations but has great leaders, eventually that place will become a "destination" place for great employees. People want to follow good leaders but they have to follow bad leaders — as long as it takes them to find another job.
Kathleen Norris said that "true hospitality is marked by an open response to the dignity of each and every person." That's how the leaders at the plant I mentioned above behaved. Leaders spoke to everybody the same — from the janitor level to the highest corporate leader in the C-suite. It was obvious that the leaders cared about the employees and their families; they were servants of the employees. And employees wanted to do the best they could for those leaders.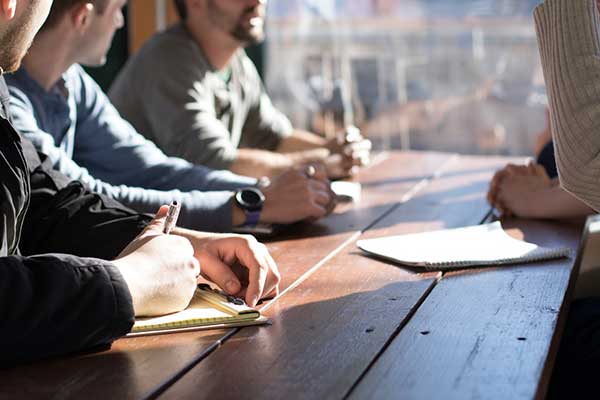 How do you develop leadership like this?
Future hiring decisions are important. Hire for more than past experience or results. If we're only hiring and promoting based on results without looking at how those people are getting the results then we can entrench poor leadership and bad behavior. When it comes to the happiness of human beings working at your business, measuring solely for results is measuring the wrong thing.
Hire for humility, for the desire to serve, for an interest in developing and growing others and seeing them flourish.
But what about current leaders? How can they improve and pursue greatness as leaders?
Start with auditing and measuring, including 360 degree evaluations with teams. Consider outside help to evaluate current leaders from a holistic perspective.
Begin the conversation about how to treat employees. Learn what your leaders think about employees. From that knowledge base discover your weaknesses as leaders, and begin anew.
If there is a particular manager with a higher turnover there's a reason why. Keeping a manager in that position is toxic because, though management may not know it, everybody underneath him in every department knows it. Do him a favor — love him and put him in a position where he's better suited. Or develop him.
Much of the work a company goes through to become a great place for employees is about hospitality. Hospitality, somebody once said, begins when you believe the other person is on your side.
Becoming a great leader is about becoming that "other person" — the person who is on the side of those he or she is leading.
Once employees and candidates recognize that a company's leaders are on their side, everything can change.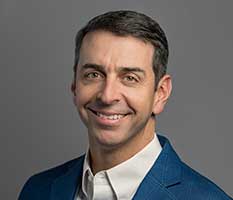 Ben Talbert is President and CEO of Better Than Found, a full-service professional and executive recruitment firm focusing on industrial sectors in manufacturing, engineering, and construction. After graduating with his degree in textile engineering from NC State, Ben spent the first ten years of his career in engineering with stints at Milliken and O'Neal, Inc., an EPC company that designs and builds manufacturing operations. For the past eight years, Ben has been recruiting for the same industries where he had worked. Connect with Ben at https://www.linkedin.com/in/bentalbert.
The post Talent Lures: Two Final Tasks for Industrial Companies appeared first on Industry Today.