By Jason Bell, Director – Net Zero Sites, ENGIE Impact, and Valeda Scribner, Senior Carbon Analyst, ENGIE Impact
In an era where environmental concerns are paramount, businesses across the globe are working to reduce their carbon footprint and embrace sustainable practices. An energy management program serves as a cornerstone for achieving emissions management and reduction targets. While the journey toward sustainability may seem daunting, it should all begin with gaining solid support from every level of the organization and establishing a clear roadmap for change.
Embarking on a journey toward emissions reduction requires a united front. To lay the groundwork for a successful energy management program, everyone within the organization, from C-level executives to equipment operators, must be engaged in discussion and committed to the cause. This unity is not only essential for the program's success but also for scoring high on platforms such as the CDP Climate Change questionnaire, which values companies with climate-related incentives available to employees. Understanding the "why" behind emissions reduction efforts creates a shared sense of purpose, fostering alignment and motivation. Once buy-in is established, the steps for achieving emission reduction include the following.
1. Measuring Progress: The Foundation of Improvement
The famous adage "If you can't measure it, you can't improve upon it" underscores the significance of accurate measurement in the pursuit of decarbonization. To effectively manage energy consumption and emissions, an organization must establish a baseline of its Scope 1 and Scope 2 energy usage and process emissions. This comprehensive assessment encompasses all assets owned or controlled by the organization, including generators, machinery, fleets, lighting, and HVAC systems. While challenging, evaluating Scope 3 emissions, which extend to upstream and downstream impacts, further solidifies an organization's commitment to holistic sustainability.
2. Embracing Data-Driven Decision-Making
Establishing a baseline is just the starting point for informed decision-making; collaborating with external partners experienced in energy management to refine understanding can prove invaluable. These partners leverage advanced metering tools to capture asset-level data, offering insights into significant energy consumption patterns within the site. This data-driven approach identifies energy reduction opportunities and helps visualize where to focus resources. In the manufacturing industry, where concerns about impacting product quality loom, these targets help navigate the delicate balance between sustainability and operational excellence.
3. Overcoming Industry Reticence
Implementing an energy management program often requires navigating industry-specific challenges. Manufacturers, for instance, may be hesitant to make changes that could potentially impact their core priorities and practices. However, experts in energy management can guide businesses through this process. By proposing changes that align with business objectives and values, these experts ensure that energy consumption and emissions reduction efforts do not compromise product quality or overall business integrity.
While striving for perfection is commendable, waiting for the perfect moment can hinder progress. Initiating the process of accounting for emissions, even if it means addressing Scope 3 elements at a later stage, sets the organization on a forward trajectory. By addressing upstream and downstream emissions from product transportation, remote work, or employee travel, organizations can identify additional areas for improvement and continue to refine their sustainability strategies.
The path to effective energy management and emissions reduction demands a collective commitment and a data-driven approach. By garnering support from every level of the organization, establishing baselines, embracing data-driven decision-making, and overcoming industry-specific challenges, businesses can pave the way for a sustainable future. As the world grapples with pressing environmental concerns, adopting a comprehensive energy management program becomes not only a necessity but also an opportunity to lead the charge toward a greener and more resilient future. Read about how a Fortune 100 automotive manufacturer is accelerating its energy management program to inspire your own journey.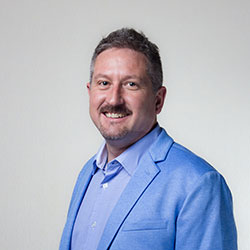 About Jason:
Jason Bell, C.E.M., has 15+ years of operations and project management experience related to energy policy and sustainability management. His global management experience spans geographies and industries, and Jason particularly has expertise in helping manufacturing clients initiate, implement and navigate their facilities' energy management programs and policies. He has overseen work resulting in significant reductions in energy consumption and spend for corporations, including overseeing the creation of Energy Management Workshops that have helped clients realize more than 10% energy consumption reduction in less than six months.
Jason's vast experience covers a multitude of innovative projects and technologies such as emissivity and thermal enhancement coatings, heat recovery design and installation, and furnace metallurgy design. He holds a master's degree in business of energy from Clarkson University, and is a Certified Energy Manager (Association of Energy Engineers) with a Lean Black Belt certification (CITEC Business Solutions).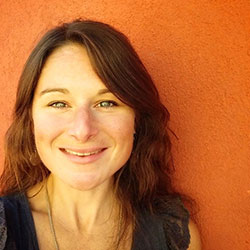 About Valeda:
Valeda puts 17 years of experience in project management and engineering to work as a Senior Carbon Analyst at ENGIE Impact. With a passion for reducing global greenhouse gas (GHG) emissions, she leads Fortune 500 multinational corporations through the complexities of GHG inventory quantification and reporting. She holds expert knowledge about how to work within carbon frameworks including the GHG Corporate Protocol, the CDP Climate Change questionnaire and the Science-Based Target Initiative's validation process. She places pride in tailoring client inventories to provide the utmost insight into operations, strategy, and progress.
Valeda's expertise comes from years working for large organizations including Boeing and the Sierra Nevada Corporation. She holds a bachelor's degree from Clarkson University in aeronautical engineering and a master's degree from Western Colorado University in environmental management.
The post Steps for Effective Energy Management in Manufacturing appeared first on Industry Today – Leader in Manufacturing & Industry News.