By Ara Surenian, VP, Product Management, DemandCaster, Plex
Material shortages were one of the most disruptive factors in 2022. According to research from Deloitte, 62% of manufacturers have started nearshoring or onshoring production, while the Supply Chain Resilience Report shows that nearly 77% of companies experienced externally caused disruptions to their supply chains in 2022. However, onshoring production and engaging local suppliers isn't an option for every company.
While the cost of raw materials and production of parts may be a benefit to sourcing from faraway regions, it also presents a challenge. Escalating tensions between countries could, at any point, trigger a conflict or blockade, destabilizing the flow of raw materials and supplies from the region. Intelligent, data-driven approaches to asset and inventory management are key to the success of agile supply chain initiatives.
Examining the Unpredictability of Supply Chain & Inventory Management Today
Compared to manufacturers that are able to onshore, friendshore or nearshore, manufacturers that need to manage global supply chains cannot expect predictable levels of supply or that all logistics operations will run smoothly. This is especially true in today's geopolitical environment, which exhibits tension between economic powers that could reach a head at any time – making disruptions unpredictable. While it's unlikely that a manufacturer's facilities will be shut down due to geopolitical conflict, depending on the region, the possibility of supply chain delays or trade blockage are very real challenges that manufacturers must face and overcome.
The same can be said of natural weather events. While it's unlikely that a tornado or hurricane will shut down a manufacturer's facility, unless it's located in a region prone to those types of events, natural weather occurrences can have significant impacts on global supply chains. Predicting weather events isn't impossible, but the increasing severity and frequency of weather events makes it much more difficult to plan for.
A Smarter Approach to Inventory & Supply Chain Planning
To ensure supply chain resilience and overcome these challenges, manufacturers need to enable agility and real-time data collection to generate insights into the best actions to take in any supply chain or inventory planning situation. Smart manufacturing technologies and approaches to inventory management enable manufacturers to optimize inventory procurement and supply chain planning, which has a direct impact on revenue generation and cost reduction.
Traditional spreadsheet- and paper-based approaches are simply not designed to handle the complexity and unpredictability of planning operations in today's environment. By leveraging smart manufacturing technology, manufacturers can enable automated functionalities that directly contribute to optimized planning, including automated tracking capabilities, advanced analytics powered by machine learning (ML) and integrations with core manufacturing systems such as enterprise resource planning (ERP), quality management systems (QMS) or manufacturing execution systems (MES) to seamlessly share data across the enterprise's various systems.
When inventory planning is optimized with smart manufacturing technology, organizations will find that they can generate more accurate forecasts that provide visibility farther into the future and determine where inventory should be further buffered to absorb shocks in supply than those generated by traditional methods. This optimizes the amount of inventory manufacturers must have on-hand – reducing both the cost of storage and the risk of potential waste from excess or contaminated materials. More accurate forecasts also help manufacturers overcome supply chain and logistics challenges by being more proactive, placing orders sooner, and developing fallback plans in the event of a disruption or delay.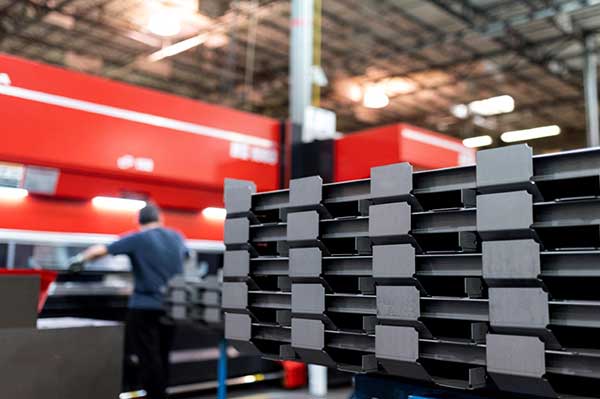 Digitizing & Deploying Smart Manufacturing Technology for Inventory & Supply Chain Planning
Smart manufacturing technology, and the digitization that accompanies a smart manufacturing approach to inventory management, enables businesses to take advantage of numerous IT and OT solutions that have advanced significantly in recent years. Technologies including the industrial internet of things (IIoT), ML, and industrial automation systems provide the opportunity to collect, analyze and act on real-time insights driven by data from across the enterprise.
Through the ML-driven analysis and comparison of historic purchasing information, production and inventory procurement data, companies can optimize supply chain planning operations. However, the data must be complete and accurate to generate useful insights. Otherwise, the organization runs the risk of acting on faulty information, which can lead to unintended consequences. Supply chain planning software avoids this risk by funneling end-to-end enterprise data, collected from various business systems and IIoT sensors, into a single source of truth for analysis. This strategy enables the manipulation of large volumes of data that would be impossible to analyze through manual efforts alone. It also frees up time for human workers to solve productivity and sourcing problems, such as communicating with external partners to coordinate operations and determine the best course of action for each supply chain participant.
Predicting a Smoother Supply Chain Planning Process
Predictability will be the key to overcoming the next unexpected disruption, whether it be a weather or geopolitically induced event. When deployed and executed properly, a smart manufacturing approach to inventory and supply chain planning increases predictability, which is a critical capability in an unpredictable world. Having the ability to confidently predict outcomes by analyzing historic and contextual data enables decision-makers to visualize supply chain timelines and material availability more accurately, delivering greater control and results.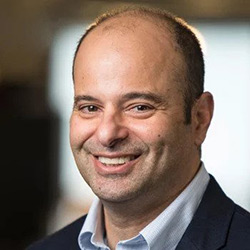 Ara Surenian is a supply chain veteran with over 30 years of manufacturing and technology experience. He currently leads product management for Plex, by Rockwell Automation's Advanced Supply Chain Planning Suite. Ara enjoys advising companies and sharing his knowledge at industry events and business seminars. He is a member of the Association for Supply Chain Management and the Institute of Business Forecasting.
The post Smart Tools for Unpredictable Supply Chain Events appeared first on Industry Today.