By: Michael Fernandez-Ferri
It's time to recognize the potential of secondary ports and invest in their infrastructure for a more sustainable and efficient future.
The fragility of our global supply chain, as revealed by the COVID-19 crisis, requires a reevaluation of our reliance on a few main port hubs. The combination of smaller and cleaner vessels with secondary ports offers a viable solution to the challenges of the current concentrated supply chain. By embracing secondary ports, we can reduce congestion risks, improve efficiency, and minimize environmental impact. The benefits of secondary ports —including proximity to shippers and logistics hubs, and the ability to accommodate smaller vessels— make them an essential component of a resilient and sustainable global supply chain. It is time to recognize the potential of secondary ports and invest in their infrastructure to create a more sustainable and efficient future.
Access and Infrastructure
One of the key advantages of secondary ports is that they can be easily accessed by smaller vessels. These vessels are often equipped with the necessary infrastructure to load and unload cargo. While the existing infrastructure is generally adequate, additional investment in stevedoring and storage infrastructure could increase the versatility and agility of these ports. By improving the facilities and equipment available at these secondary ports, we can streamline operations and accommodate a wider range of vessels, thereby increasing their capacity and efficiency.
Mitigating Congestion Risks
The concentration of shipping activity in major port hubs contributes to the risk of congestion. When large numbers of container ships converge on a limited number of ports, delays and bottlenecks are inevitable. The COVID-19 crisis highlighted the serious consequences of such congestion, with disruptions rippling through the global supply chain. By using numerous secondary ports, we can relieve the pressure on the main port hubs and spread the flow of goods more evenly. This decentralization of shipping activities will significantly reduce the risk of congestion and help maintain the smooth functioning of the supply chain, even in times of crisis, while also creating job opportunities locally.
Proximity to shippers and logistics hubs
Secondary ports offer a unique advantage in that they are more likely to be closer to both shippers' plants and logistical hubs. Bayonne, Bordeaux, La Rochelle, and Dunkerque in France, and Brooklyn, New Bedford, New Haven, Elizabethport, and Providence in the U.S, unlike main port hubs, offer a more geographically advantageous location. This proximity translates into shorter pre-carriage and post-carriage distances, resulting in a number of benefits. First, it reduces greenhouse gas (GHG) emissions by minimizing the transportation required to move goods from the factories and warehouses to the ports. Second, it reduces costs associated with transportation, as shorter distances result in lower fuel consumption and overall logistics costs. Finally, it significantly shortens delivery times, reducing door-to-door lead times and improving customer satisfaction.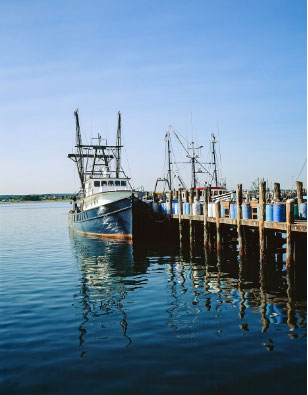 Win-Win-Win Solution
The use of secondary ports is a win-win-win solution for all parties involved. Firstly, shippers benefit from the reduced risk of congestion, ensuring that their goods are transported efficiently and reliably. They also benefit from reduced transportation costs and greenhouse gas emissions, aligning with sustainability goals and improving their environmental footprint. Secondly, logistics providers benefit from improved access to these secondary ports, enabling them to streamline their operations and provide faster, more cost-effective services to their customers. Finally, society as a whole benefits from a more resilient, decentralized and sustainable supply chain that can withstand unforeseen disruptions and contribute to a cleaner environment.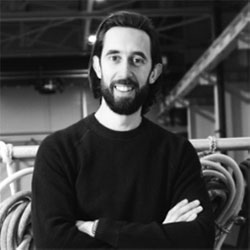 About the Author:
Michael is an engineer-turned impact entrepreneur with 15 years of experience in the transportation field. He describes himself as a doer, and a person who contributes day-to-day in bringing people, technology, and business together to build disruptive value proposals and go-to-market strategies. Michael strives for leveraging modern technology to make the world a better place, solving one problem at a time.
The post Secondary Ports Strengthen Global Supply Chains appeared first on Industry Today – Leader in Manufacturing & Industry News.