By: Chris Liu
In today's fast-paced and fiercely competitive business environment, manufacturing experts constantly seek innovative ways to gain an edge over their rivals. Cutting costs to remain competitive is a constant focus for any manufacturer. One strategy that has proven to be a game-changer is leveraging real-time data analytics. In fact, it's been reported that 89% of manufacturers with analytics and BI initiatives consider themselves successful, outpacing their peers in comparable industries.
Poor connectivity between IT and OT systems makes data visibility and decision-making difficult. OT systems generate vast amounts of real-time data, including sensor readings, machine logs, and operational metrics. Lack of adequate data-sharing between IT and OT can lead to duplication, inconsistencies, or potential data loss, harming decision-making.
OT data delivers invaluable insights, making agile decision-making, process optimization, and predictive maintenance possible. Edge computing enables direct analysis and visualization of operational data on the plant floor, ensuring that operators and plant managers can make the critical decisions needed to meet production needs. By harnessing the power of real-time analytics, manufacturers can reduce costs and enhance their competitive advantage through improved decision-making. To do this, manufacturers need robust edge computing solutions on the plant floor that can analyze data in real-time on the plant floor before storing it in the cloud.
Revolutionizing Operations & Maintenance
Real-time data analytics gives manufacturers unparalleled visibility and insights into their supply chain operations. By integrating data from suppliers, production lines, inventory management systems, and distribution networks, manufacturers can identify inefficiencies and bottlenecks directly, on the plant floor, without waiting for reporting or analysis on the business side next period. With this granular visibility, manufacturers can make timely decisions to optimize inventory levels, reduce lead times, and improve overall operational efficiency, reducing cost and ensuring on-time production and delivery.
Downtime due to unexpected equipment failures impacts manufacturing operations, profitability, and, most critically, corporate reputation. Missing delivery deadlines does more than generate additional costs; missed deadlines due to downtime can impact the ability to win future business, creating potentially massive opportunity costs.
Real-time data analytics enable manufacturers to shift from a reactive to a proactive maintenance strategy. Manufacturers can detect early warning signs of potential equipment failures by continuously monitoring sensor data, machine performance, and maintenance logs. Performing predictive maintenance facilitated by real-time analytics allows for timely repairs or replacements, reducing the likelihood of costly breakdowns, optimizing equipment lifespan, and minimizing the costly downtime caused by unplanned maintenance needs.
Optimizing Quality Control & Sustainability
Maintaining high-quality standards is crucial for manufacturers aiming to remain competitive. Real-time data analytics offers a powerful tool for monitoring and improving product quality. By analyzing data collected during production, manufacturers can detect anomalies, identify trends, and pinpoint quality issues in real time. Plant-floor analytics, coupled with edge-enabled machine learning, can enable prompt detection of defects, prescribe corrective actions, and prevent the production of defective products, reducing waste and minimizing rework costs. Additionally, real-time quality control data can be shared vertically along the supply chain, fostering collaboration between manufacturers, suppliers, and customers, ensuring consistent supplier quality, and providing customer supply chain visibility.
Energy costs can represent a significant expense for manufacturing operations. Real-time data analytics allows manufacturers to monitor and analyze energy consumption patterns in real time. Manufacturers can implement energy-saving measures, optimize resource allocation, and reduce energy costs by identifying inefficiencies and anomalies. These savings contribute to improved profitability and the environmental sustainability demanded by customers.
Operational Agility
Manufacturers must have much more flexible operations to compete in today's markets. Shifting customer specifications and challenging supply chain issues sourcing raw materials often require operational agility, so making quick, well-informed decisions in the manufacturing industry is crucial for maintaining a competitive edge. Real-time data analytics empowers manufacturing experts with actionable insights to inform strategic decisions on the production floor, raw materials changes, and resource allocation.
By leveraging real-time data, manufacturers can respond rapidly to market changes, adapt production schedules, optimize inventory levels, and seize new business opportunities. Enhanced decision-making capabilities enable manufacturers to stay ahead of the competition in an increasingly dynamic business environment.
Real-time data analytics has emerged as a powerful ally for manufacturers looking to reduce costs and gain a competitive advantage. Edge computing has brought 'top floor' IT data analytics down to the shop floor with apps for different purposes like visualization, AI, and simulation – empowering decision-making. Vertical data integration, contextualization, and data model synchronization can all be enabled by edge devices.
By leveraging real-time insights empowered by robust OT edge computing solutions, manufacturers can streamline supply chain operations, implement proactive maintenance strategies, enhance quality control, optimize energy consumption, and enable agile decision-making. These benefits translate into cost savings, improved operational efficiency, and increased customer satisfaction. Embracing real-time data analytics is no longer a luxury; it has become necessary for manufacturing experts seeking to thrive in the digital age. With the right edge computing tools and strategies in place, manufacturers can unlock the full potential of their data and position themselves at the forefront of the industry.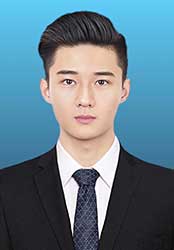 Chris Liu is Product Manager for Siemens Industrial IoT technology Industrial Edge for the US. He holds a bachelor's degree in electrical engineering from Purdue University with industry experience in engineering, manufacturing and product management. Chris focuses on leveraging Industrial Edge to help customers make practical use of their machine and plant data to enhance efficiency, save resources and improve quality.
The post Real-Time Data Analytics Can Cut Costs, Reduce Downtime appeared first on Industry Today – Leader in Manufacturing & Industry News.