By Ken Robinson, Director of Product Marketing at Motus
No matter the industry, from pharmaceuticals to heavy construction and everything in between, company vehicle policies are necessary. These policies set the standards for employees who drive fleet vehicles for work. They include factors like job role requirements, rules employees must follow, and the repercussions if they don't. It's vital that these policies meet the needs of the company.
An ill-fitting company vehicle policy may create safety concerns, compliance issues, and inefficient vehicle usage. Unfortunately, the cost of inefficient vehicle usage, and managing a fleet in general, is only continuing to climb. Car prices are working hand in hand with inflation to ensure the life of a fleet manager is never easy. Prices for new cars continue to rise, as domestic automakers are still producing fewer cars and focusing on more profitable luxury models. Beyond the cars themselves, parts and labor expenses are up more than 8% year-over year in Q1.
The impact of the auto market is felt most strongly in fleet programs. The conventional approach to company vehicle programs often features a full suite of services like maintenance, procurement, and fuel cards. While the full-service approach is seen as a perk, it comes at the cost of $13,000 per driver every year. As that figure continues to grow, fleet managers can't afford to make mistakes with the company's vehicle program.
Making sure a company vehicle policy fits like a glove boils down to three core elements: insurance verification, driving record, and personal use. Each is vital to remaining compliant and efficient. Here is why and how companies can leverage technologies that ensure peak performance from each.
Insurance Verification
It's illegal to drive in the United States without insurance, but that doesn't stop it from happening. Whether the person behind the wheel can't afford it, or they simply forgot to renew their coverage, uninsured drivers are a significant risk. If driving is essential to the role, employers must verify each of their employees has auto insurance. The perfect solution for this is a vendor that can perform insurance verification while also reminding both the company and the driver when one is out of compliance.
Driving Record
Liability doesn't stop with simply having insurance. A poor driving record can pose one of the biggest risks to a fleet program. If an employee is found at fault in an accident involving a company vehicle, the company can become the target of a lawsuit. Often, fleet managers and companies use motor vehicle record (MVR) checks. MVRs can be pulled annually, to ensure the company is aware of any changes to driving records, regardless of frequency. Unfortunately, this system won't catch poor habits if an employee hasn't driven much. If an employee has little experience behind the wheel since getting their license, that won't show up either.
An even better solution is continuous MVR monitoring. Leveraging this technology means that if a driving record is updated, the company will be made aware. Life becomes easier for the company, more efficient, and safer because employers are informed in a timely manner, as opposed to annually, if at all. Continuous MVR monitoring is an agile and flexible solution that gives employers the information they need to avoid risk and keep their driving employees safe.
Personal Use
To combat rising cost and disruption, fleet managers must be proactive in adopting technology that can streamline efficiency. A primary example of a solution fleet managers can use would be fleet mileage tracking applications. The name tells the whole story – employees driving fleet vehicles use applications to track their mileage. Manual mileage tracking, or simply writing odometer readings at the beginning and end of each trip can be inaccurate and potentially expose both the employee and the company to audit. Turning to technology solutions provides a cost and compliance effective solution. Although personal use is inevitable, it poses serious risk to the company. The IRS acknowledges that fleet vehicles are a taxable benefit. However, if employees record their personal miles and pay their employer for it, the benefit is no longer taxable. Most companies fail to closely enforce this. They may charge employees $150 a month for usage, but without proper mileage logs, these charges won't hold up in the event of an audit. 
Auto accidents in a company-owned vehicle pose an even greater risk to the company. An accident where a company-owned vehicle is at fault exposes the company to a lawsuit from the injured party that is more complicated than an insurance settlement between two private parties. In this situation, a negligent entrustment claim is often levied, arguing that the driver should not have been provided a corporate-liable vehicle. Motor Vehicle Record checks (MVRs) act as a safeguard against this claim, which validate employees' driving records. Driver vetting is a serious responsibility and without evidence of an MVR it can mean a significant difference in liability.
Technology needed to supplement comprehensive programs
With costs remaining high and budgets continuing to tighten, leveraging technology to round out company car policies is a must. Continuous MVRs and mileage tracking apps offer companies the best solution to remaining compliant and efficient. A good company vehicle policy can safeguard assets, reputation, and overall business operations. With this foundational step well addressed, companies better position themselves to weather the storm of high costs.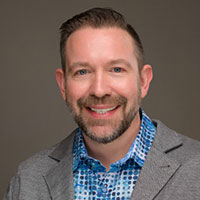 Ken Robinson is Director of Product Marketing at Motus.
The post Protect From High Costs With Company Vehicle Policies appeared first on Industry Today – Leader in Manufacturing & Industry News.