By: Stephanie Coward, Managing Director of HCM, IRIS Software Group
Recent research shows almost 43% of organizations with an international workforce experience issues paying employees across borders. A particularly concerning trend as thriving companies look to expand into new markets and hire local expertise.
In many instances, organizations will continue to use the same payroll provider, causing them headaches around accurately meeting payroll expectations and compliance across multiple global jurisdictions. This can lead to high noncompliance penalties as in the case with the Central Ohio Transit Authority who was fined $162,850, employee aggravation over late payments and an overall unreliable culture.
Firms should not let the fear of switching providers prevent them from adopting new technology that reduces payroll headaches as the business expands across borders. Just as business needs have expanded, so have the payroll solutions that help businesses take the pain out of international payroll processes. 
International payroll challenges
Unlike domestic UK payroll, international payroll is more complex with varying local processing timelines, compliance rules, tax jurisdictions and currency exchange rates. Further, global businesses will need to handle different employee benefits programs, employee contract expectations, differentiated holiday schedules, and entitlements such as sick or maternity leave. 
Operating in the US means federal employment rules apply and there may be some tax changes at a state or local level. But these changes are vastly magnified when expanding into other countries. Keeping up with requirements in each country and local jurisdiction overseas can be an extremely time-consuming process without the help of an international payroll expert or solution provider.
Not all payroll solutions are created equally when servicing international payroll. Some solution providers may claim to offer the service, but in practice, payments are late, or processes don't go according to plan. Just because a business has been processing payroll for years in the US one way, does not mean it is the best idea to continue as the company expands into new international markets. 
Evaluating payroll solutions 
The first step to finding a payroll solution that meets the business' needs is to evaluate current processes. This includes understanding what is working well and what could be improved. 
Look at current processes and vendors and ask key questions like: Can your current process scale to meet customer needs? Is your business looking to expand any time soon? Do you use a technology platform to automate processes or is it all done manually? Can you evidence employees are always paid on time? Is customer service responsive when you have a question? Have you run into any compliance hiccups? These questions will help gauge what works well and can be improved.
Once the organization has gathered the necessary information on its current processes, it is time to define the business' ideal payroll process and create a list of essential features to achieve this and drive efficiency. These goals and features will serve as a benchmark as the firm starts to evaluate providers.
How to select a new payroll solution
Once the business has identified areas to improve payroll processes, it is time to engage with the market to evaluate new payroll solutions. Some modern features companies may want to look for include advanced analytics, local expertise, query management and a modern user interface. These modern features should be considered in addition to the original goals identified. Modern features can be viewed as a plus but should not be considered a replacement for specified goals that will help meet the needs of the business.
When speaking with different providers, score their offerings against your goals and keep a running list for each provider. It is essential to ask questions and request demonstrations during this phase to best understand how the solution provider will support the business. 
After evaluating several providers and their offerings, the business should select the solution that is best aligned to help meet international payroll goals and reduce headaches as the company expands.
Onboarding and transition
Once the business has selected a provider, it should make the switch as seamless as possible. For system implementation, select a time that is best for the organization, such as during an off-season, to ensure staff have the resources to amend any issues. Businesses can best determine the implementation timeline by understanding the full process. Then the company should look at what training exercises are required for staff, as it might be best to train all staff simultaneously to drive efficiency.
The implementation timeline may be one of the reasons firms may be hesitant to switch providers. While it can take some time, the vendor should be able to make the process as quick as possible for all parties involved.
Simplify global payroll
Global payroll should not keep stakeholders up at night, nor should it be the reason some firms decide to not expand into new jurisdictions. With the right global payroll provider, firms can seamlessly scale and not need to consider if their payroll provider can keep up. Don't use inefficient processes just because its what's always been done. It is time to look at payroll processes, evaluate inefficiency and make the change today.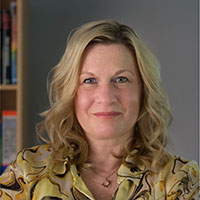 Stephanie Coward is Managing Director of Human Capital Management (HCM) at IRIS Software Group.
The post Overcoming International Payroll Challenges appeared first on Industry Today – Leader in Manufacturing & Industry News.