By John C. Amabile, Sam C. Moses and Jonathan M. Crotty
What does it mean to be "actively" engaged in interstate or foreign commerce? Deriving an answer to this question over the next several years will directly impact the litigation budgets of companies involved in interstate commerce.
An 8-0 decision by the U.S. Supreme Court last June brought that question to the fore because the justices appeared to broaden the definition of workers deemed to be "engaged in foreign or interstate commerce," emphasizing workers who are "actively" engaged. Notably, the Court held that arbitration provisions contained in such employees' employment contracts are unenforceable under the Federal Arbitration Act (FAA). Thus, future litigation defining the scope of the Court's ruling will be extensive and important as companies could lose the limits on lawsuits they thought they enjoyed from arbitration agreements with huge swaths of employees.
As part of a litigation strategy, companies may wish to explore creating future employee arbitration agreements under state arbitration laws so as to avoid the exception contained in the FAA.
Employers should also take steps to ensure that the employees aren't straying from the scope of what they are supposed to do so as to avoid unintentionally creating a broader scope of employees involved in interstate commerce.
The Southwest Airlines Case
This issue stems from Latrice Saxon, who worked as a ramp supervisor at Southwest Airlines in Chicago.  She assisted loading and unloading cargo from airplanes even though that was beyond the scope of her defined responsibilities. She filed a federal wage and hour lawsuit against the airline on behalf of herself and others. Southwest moved to dismiss Saxon's lawsuit because the arbitration agreement she signed held that such disputes would be arbitrated. A federal district court judge agreed with Southwest, relying on the FAA.  The U.S. Court of Appeals for the Seventh Circuit overruled the decision. It held that Saxon was exempt from the arbitration agreement because the FAA's Section 1 said that the law did not apply to contracts of seamen, railroad employees or any other class of workers engaged in foreign or interstate commerce.
In asking the Supreme Court to review the decision, Southwest's attorneys noted that the Seventh Circuit decided that "any performance of '[l]oading and unloading cargo onto a vehicle so that it may be moved interstate… is actual transportation,' even if the worker does not actually transport the goods."
Southwest's legal team argued that virtually every other company that operates nationally would be hurt by the Seventh Circuit's decision. "Like Southwest, other national companies now face uncertainty and unpredictability in their relationships with employees, as well as a nationwide class litigation problem," they wrote. "Suddenly, workers who would otherwise be subject to individual arbitration will attempt to avoid the agreements they voluntarily signed, seeking instead to bring class and collective action claims in courts around the country. Such claims will undoubtedly generate excessive and lengthy litigation regarding whether these workers fall within the Seventh Circuit's broadly expanded transportation worker definition."
The National Association of Manufacturers chimed in that the Seventh Circuit's "overbroad reading of Section 1 would impose real costs on businesses" that would "pass on these litigation expenses to consumers (in the form of higher prices) and to workers (in the form of lower compensation)."
The Supreme Court Ruling—and Key Considerations
The Supreme Court had little trouble achieving consensus in Southwest Airlines v. Saxon. Justice Clarence Thomas wrote in an 8-0 opinion that Saxon, in loading and unloading cargo onto a plane traveling to a different state, qualifies as an interstate-transportation worker. That meant the arbitration agreement she signed cannot be enforced under the FAA.
The Southwest Airlines decision prompts many important questions about the scope of the FAA's transportation worker exemption. Most significantly to businesses, the decision opens the door for employees in other industries to argue that they are "actively" involved in interstate commerce, which would exempt them from the FAA.
For example, we are aware of a case in which "last mile" pizza delivery drivers argue they are involved in interstate commerce and exempt from arbitration agreements under the FAA because the ingredients used to make the pizza originated in different states. That may be a legal stretch, but it is easy to imagine litigating questions about others who work for larger companies.  What about the person who drives the forklift delivering cargo to be loaded onto a plane or truck?  Or the dispatcher overseeing the comings and goings of trucks and planes?  Or employees working on an assembly line making a product to be shipped to another state? We anticipate companies that ship product across state line can expect an uptick in litigation expenses arguing over the definition of being "actively" involved in interstate commerce and the extent of the Southwest Airlines holding.
Moreover, given how Saxon was a supervisor who occasionally loaded and unloaded cargo outside the scope of her defined responsibilities, companies should take steps to ensure employees to do not stray from their defined scope of work. Permitting employees to stray from their core jobs may open the door to an argument that the employee's arbitration agreement is unenforceable under the FAA.
Consider Using State Law
Employers may want to consider grounding their employee arbitration agreements in state law instead of the FAA.  While a nationwide survey of each state's arbitration laws may be a good idea, it is almost certainly true that no state law will contain an interstate commerce job exemption.  Thus, the idea that an arbitration agreement may be unenforceable under the FAA and enforceable under a particular state's law certainly has possibilities.
For example, in the three state region where Parker Poe has the majority of its lawyers, Georgia, North Carolina and South Carolina, state law permits the arbitration of employment claims, provided certain steps are followed in the drafting and signing of the employment agreement.  A company which wishes to avoid the impact of Southwest Airlines and does business in one of those three states, for example, could choose to have their employment arbitration obligations enforced under one particular state's law.
Moreover, a prior holding of the Supreme Court of the United States in Volt Info. Scis., Inc. v. Bd. of Trustees of Leland Stanford Junior Univ., 489 U.S. 468, 479 (1989), should make such a choice of arbitration law enforceable.
We of course expect any such arguments to be challenged in court.  However, given the anticipated litigation over the scope of Section 1 of the FAA and the impact on employment litigation nationwide, it may be a worthwhile investment.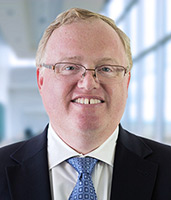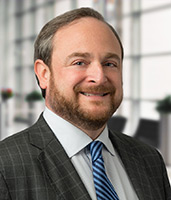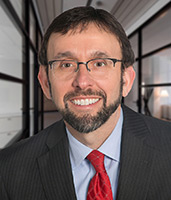 The post New Questions Take Off With Airline Worker Decision appeared first on Industry Today.