By Matthew Carrier and Dishank Jain, Deloitte
It may be time for carriers to start experimenting
Deloitte estimates advancements in self-driving technology may eliminate the need for around 380,000 long-haul truck drivers in the next five years.1 This alone could have a major impact on workers' compensation insurers, with a potential loss of around US$3 billion in premiums.2 But widespread adoption of autonomous vehicles could also result in a shift in premiums across multiple insurance lines, including commercial auto, product and professional liability, and cyber coverage.
Imagine an insurance underwriter driving on an interstate highway, overtaking a convoy of three long-haul trucks. While passing the first truck, he glances to his right, anticipating a cursory smile from the driver—only there isn't one! He speeds up, but to his bewilderment, there is no one driving the second truck, either. He exhales in relief when the driver on the lead truck sees him staring wide-eyed, giving him a wave. The underwriter spends the rest of his trip thinking about the insurance implications of how to cover such "ghost" trucks, a challenge that insurance executives should be pondering now, rather than later.
The challenge facing insurers is how to underwrite risks that may emerge with driverless commercial fleets, and which lines might be tapped for coverage—with traditional policy lines likely to lose premiums while others benefit from shifts in exposure.
Self-driven trucks may improve performance for commercial auto insurance
Commercial auto, which generated an average of US $34.9 billion in annual premiums over the past decade, has consistently been one of the US insurance industry's worst performing business segments.3 Starting in 2011, the segment posted underwriting losses for 10 straight years, until a pandemic-related decline in accident frequency helped it generate an underwriting profit in 2021 (figure 2). This turned out to be an anomaly; the commercial auto industry will likely continue reporting negative underwriting returns unless there is a strong catalyst for change. Widespread adoption of autonomous trucks could be that game changer, as well as being a major disruptor of the commercial auto insurance market.
Shifting liabilities may result in premiums changing lines
As more autonomous vehicles hit the road, new causes of loss will emerge that would have major implications for traditional commercial auto insurers. Even in vehicles with human drivers aided by assisted driving technologies, assessing causality may become quite challenging. Accidents in tech-driven vehicles could be caused by software errors, manufacturing defects, network outages, GPS flaws, failing sensors, or cyberattacks.4
Such occurrences would likely fall in the purview of product liability coverage, or even professional liability insuring those whose code or algorithms malfunction. Or would it? What if a self-driven truck hits a pothole or an icy patch and veers off the road, which would likely still be covered by traditional commercial auto policies? Incidents like this could lead to some complicated claim adjustments, and even increased litigation over who or what is responsible for an accident.
One almost certain net loser, however, would be workers' compensation insurers. Driving-related injuries account for approximately 25% of all workers' compensation claims.5 Thus, any reduction in accident frequency due to assisted driving technology could directly benefit the profitability for this line. But even though autonomous vehicles could lessen the impact of the anticipated shortage in truck drivers, full-fledged autonomous vehicles, estimated to eliminate the need for 380,000 jobs, would also eliminate the need for workers' comp coverage for those self-driven trucks. This could result in a loss of around US $3 billion in potential workers' comp premiums.
What worked for human-driven trucks likely won't work for driverless trucks
Insurers have decades of data on human-driven vehicles to help ascertain the type of products the market needs and determine pricing. But for autonomous trucks, insurers do not have any historical data to work with. Akin to the evolution of cyber insurance, carriers may take years to figure out what works for the market; they may sometimes burn their hands in the process.
Still, first movers will likely have an advantage. They may be well-positioned to understand the lay of the land and craft unique coverages for the emerging commercial trucking industry. One possible avenue could be to form relationships with autonomous truck manufacturers to embed multiple coverages with the sale of the vehicles.
Exploring with new coverages and relationships early can also prove to be a good sandbox, helping carriers prepare for a larger disruption from widespread adoption of consumer autonomous vehicles down the road.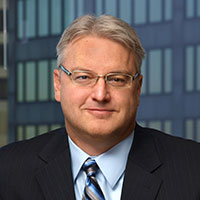 Matthew Carrier, Principal at Deloitte Consulting
Matt leads transformational projects across core insurance business operations including actuarial, underwriting, product and claims. He also has deep expertise in data mining, analytics and predictive model across all project phase (data capture / processing, data analysis/modeling, solution implementation and monitoring / maintaining). Through 20+ years in consulting he also has experience in product pricing/ rating, underwriting and rating process improvement, and risk assessment/ mitigation.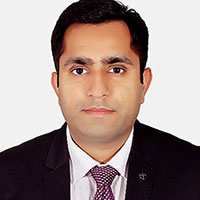 Dishank Jain, Strategy & Research for Center for Financial Services at Deloitte
Dishank has over 9 years of experience in the Insurance strategy and insights with strong understanding of sector trends and disruptions. He has a PGDM, specialized in Finance (CGPA > 8) and cleared all three levels of CFA examination conducted by the CFA Institute, US. He is a keen thinker, a quick learner and a change embracer with the ability to deliver under pressure. Open to challenging new opportunities.
Endnotes
Aniruddh Mohan and Parth Vaishnav, "Impact of automation on long haul trucking operator-hours in the United States," Humanities and Social Sciences Communications 9 (March 2022); the estimate of 380,000 long-haul truck driver job eliminations due to advancements in self-driving technology is based on an analysis conducted by the Deloitte Center for Financial Services of the operator hours at-risk scenarios from the joint study by University of Michigan and Carnegie Mellon University.
Sebastien Bell, "Autonomous trucks could replace 90% of humans on long-haul routes," Carscoops, March 21, 2022; Jeff Pettegrew, "Self-driving trucks take the road in Texas. How will workers be impacted?," PropertyCasualty360, September 17, 2019; Deloitte Center for Financial Services calculated the potential loss of around US$3 billion in workers' compensation premiums by multiplying the average workers' compensation premium paid per long-haul truck driver adjusted for inflation five years out. The estimate of 380,000 long-haul truck driver job eliminations due to advancements in self-driving technology is based on Deloitte Center for Financial Services' analysis of operator hours at-risk scenarios from the joint study by University of Michigan and Carnegie Mellon University.
US P&C Industry data sourced through S&P Capital IQ, accessed May 16, 2023.
Mukadder Erdoenmez, "Autonomous technologies: An uncertain and evolving risk landscape," TimesTech, July 9, 2019.
Courtney DuChene, "Self-driving cars will vastly reduce WC injuries—if we can just get people to use them," Risk & Insurance, August 21, 2019.
This article contains general information and predictions only and Deloitte is not, by means of this article, rendering accounting, business, financial, investment, legal, tax, or other professional advice or services. This article is not a substitute for such professional advice or services, nor should it be used as a basis for any decision or action that may affect your business. Before making any decision or taking any action that may affect your business, you should consult a qualified professional advisor.
Deloitte shall not be responsible for any loss sustained by any person who relies on this article.
About Deloitte 
Deloitte refers to one or more of Deloitte Touche Tohmatsu Limited, a UK private company limited by guarantee ("DTTL"), its network of member firms, and their related entities. DTTL and each of its member firms are legally separate and independent entities. DTTL (also referred to as "Deloitte Global") does not provide services to clients. In the United States, Deloitte refers to one or more of the US member firms of DTTL, their related entities that operate using the "Deloitte" name in the United States and their respective affiliates. Certain services may not be available to attest clients under the rules and regulations of public accounting. Please see www.deloitte.com/about to learn more about our global network of member firms. 
Copyright © 2023 Deloitte Development LLC. All rights reserved.
The post More Autonomous Trucks: How Should Insurers Change coverage? appeared first on Industry Today – Leader in Manufacturing & Industry News.