By: Sam Zheng, CEO and Co-Founder of DeepHow
The manufacturing sector, the backbone of our economy, is navigating a profound workforce crisis. In the National Association of Manufacturers' (NAM) recent outlook survey, the industry's challenge lies in attracting and retaining a quality workforce. An aging workforce, the accelerated retirement of baby boomers, and the strain of an economic downturn further intensify the issue. Navigating this crisis requires not just traditional solutions, but innovative and tech-driven strategies. Traditional methods, such as broadening the recruitment pool and offering enhanced benefits, are still necessary but no longer sufficient on their own in the current landscape. Innovative, tech-driven strategies are also required for a more comprehensive solution.
In this context, generative AI (GenAI) and AI video training software have emerged as significant and promising pathways. They offer potential solutions that re-examine the way the industry operates and confronts workforce challenges.
Harnessing AI for Knowledge Retention
The looming retirement of over 75 million baby boomers represents a seismic shift for the manufacturing industry. These seasoned professionals carry with them not only years of hands-on experience but also a deep understanding of intricate processes, problem-solving acumen, and irreplaceable oral history.
Generative AI technology provides a powerful solution to this challenge. By leveraging AI video training software, for example, organizations can preserve the expertise, skills, and problem-solving strategies of their most experienced workers in easily understandable instructional videos. These digitized knowledge assets can then be shared with new workers, filling the knowledge void left by retiring baby boomers.
Large multinational companies are utilizing these platforms to capture and deliver video-based training and maintain up-to-date training records, transforming how skills are developed and transferred across dozens of plants globally. Cost reductions as much as 54% can be achieved, compared to hands-on peer-to-peer training, along with faster onboarding, shorter time to productivity, and clear visibility into overall skill competence across the workforce.
A leading beverage manufacturer has used this technology to drive operational excellence and empower its front-line teams. By visualizing Standard Operating Procedures (SOPs) and replacing paper and PDFs with short, easily editable videos that include multilingual subtitle and voice translation options, the company has created a modern, shareable knowledge platform. This approach accelerates learning, facilitates global sharing, and significantly boosts performance. The company's initiative to include best practices and other types of training ensures that every time a new solution is found procedures can be updated swiftly.
These archived resources serve as a perpetual mentor for new and existing staff, available round the clock and across locations. Accessing expert knowledge anytime and without dependence on senior staff availability empowers employees to learn without limits.
Manufacturers must leverage robust, AI video training platform aids to create a concentrated knowledge base that future-proofs their operations against skill loss and labor shortages. In essence, generative AI technology enables manufacturing firms to transform a looming challenge into an opportunity for revving efficiency and productivity. It's a modern and forward-thinking approach that not only retains but also standardizes expert knowledge.
Fostering a Learning Culture
As continuous learning and professional development take center stage in the modern work landscape, generative AI and AI video training software won't just be critical tools – they will be the difference between growth and stagnation. These platforms promote an interactive culture of knowledge sharing and skill enhancement, adapting to the demands of the millennial and Gen Z workforce.
The transformative nature of these technologies revolutionize learning, turning it from a routine obligation into an immersive, engaging experience. This focus on continual learning demonstrates a company's commitment to its employees' growth and fosters a sense of purpose and loyalty that reduces turnover rates and improves productivity.
AI video training software also enables tailored learning experiences, adjusting to individual learners' pace and style. This personalization enhances learning effectiveness and job competence, driving satisfaction and further bolstering employee retention. Strategic implementation of such AI-driven solutions not only improves talent attraction but also fortifies retention, equipping employees for the challenges of an ever-evolving workplace.
Boosting Employee Engagement
Successful workforce strategies place a strong emphasis on engagement. AI video training software provides an interactive, collaborative, and captivating platform that encourages active participation from employees. They can ask questions, share insights, provide feedback, and contribute their own expertise to the collective knowledge base, cultivating a vibrant community of learners.
Engagement fostered by AI video training is directly proportional to employee satisfaction and productivity, mainly because it creates an environment of respect and value where the workers' contributions are recognized and incorporated into the learning process. Additionally, the constant interaction and feedback mechanisms encourage employees to take ownership of their learning, enhancing their commitment and productivity.
This comprehensive approach strengthens the employees' skill sets and also increases their connection with the organization, in turn, boosting the overall effectiveness of the workforce strategy. The implementation of such AI technologies is fast becoming the defining factor in success in the modern manufacturing landscape.
A Forward-Looking Approach to Workforce Strategy
In the face of the manufacturing sector's workforce crisis, generative AI offers a beacon of innovation. It captures, shares, and preserves expert knowledge, contributing to a resilient workforce. By fostering a learning culture, boosting engagement, and enabling flexible work, AI can help attract and retain talent.
For an industry navigating an intense workforce crisis, a failure to adapt to these changes could lead to stagnation or decline. Therefore, embracing generative AI technology is not just an opportunity for growth; it's a necessity for survival in the modern manufacturing landscape. It's time for manufacturers to view this crisis as an opportunity for transformation, using AI as the catalyst for sustainable growth and innovation.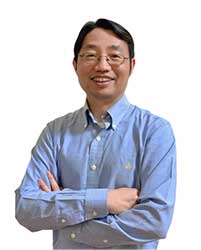 Sam Zheng, CEO and Co-Founder of DeepHow, spearheads a rapidly evolving startup, backed by esteemed investors. DeepHow revolutionizes skilled workforce training with an innovative, AI-powered, video-centric knowledge capturing and transfer platform.
Prior to DeepHow, Sam dedicated over a decade to Siemens, driving digital innovation across various industries. His noteworthy projects, such as the Cloud Digital Inspection Jacket, have significantly improved technical knowledge sharing, efficiency, and user experience, earning his team the prestigious Siemens Innovation Award.
Simultaneously, Sam serves as an Adjunct Professor of Psychology at Tsinghua University and holds a Ph.D. in Engineering Psychology and a Master's in Statistics from the University of Illinois at Urbana-Champaign.
The post Modernizing Talent Strategy in Manufacturing with GenAI appeared first on Industry Today – Leader in Manufacturing & Industry News.