By Tal Elyashiv
Manufacturing has come a long way since the days of assembly lines and conveyor belts. With the combination of IoT and blockchain, it's about to go through another revolution. However, unlike the stretch of automation and outsourcing that desecrated the U.S. manufacturing market, American manufacturers are adding jobs and capacity, leading to a need for better (and smarter) management and operations. The "Smart Factory" is now the driving force behind manufacturing, with a hybrid synergy with IoT and blockchain leading the way.
It's no surprise that IoT is a key component of smart factory and Industry 4.0 initiatives, with IoT in manufacturing driving unprecedented disruption – helping make factories safer for frontline workers, increasing productivity and efficiency, and reducing costs drastically. In fact, the data to back this up is staggering. Global industrial IoT market size was estimated at USD 326.1 billion in 2021 and is expected to hit around USD 1.7 trillion by 2030 with a registered CAGR of 20.47% during the forecast period 2022 to 2030. Discrete manufacturing and process manufacturing alone are expected to account for this year for over $200 Billion in IoT services spending. Companies that are driving this IoT boom are ABB, General Electric, IBM, Intel, Rockwell Automation, Siemens, Microsoft, Cisco and NEC, among others.
But there are still challenges to overcome, particularly in terms of security and privacy. That's where blockchain comes in. By decentralizing IoT networks, blockchain technology can add a layer of security that traditional centralized models can't match. Hybrid blockchain and IoT applications offer a range of benefits – specifically when it comes to the power of "smart contracts."
Smart contracts are self-executing programs built on the Blockchain that automatically enforce the terms of an agreement between parties without the need for intermediaries. Because of their on-chain existence, smart contracts are decentralized, immutable and secure. IoT technology enables automation but coupled with smart contracts, automated responses can be authorized through the network more efficiently.
The potential role of Blockchain within the manufacturing ecosystem is immense, so attempting to touch upon every single use case would have the reader tied up for days. That's why, for this particular piece, I've chosen to focus on some key areas that DLT can really make a difference – and is doing so now.
Proactive Maintenance and Quality Control Management:
In a smart factory, smart contracts can be used to automate and streamline various processes, such as production scheduling, proactive maintenance and quality control.
By using sensors and other IoT devices connected to a blockchain network, data about the performance and health of equipment can be collected in real-time and stored securely on the blockchain. This data can then be analyzed using machine learning algorithms to identify patterns and predict potential failures before they occur. This enables proactive maintenance and repairs, minimizing downtime and increasing productivity.
Additionally, blockchain technology can be used to create smart contracts that enforce quality control standards throughout the supply chain. They can be put to use between the manufacturer and suppliers for specifying quality standards for the raw materials used in production. When the materials are delivered, they can be scanned and verified using sensors, and the data can be stored on the blockchain. If the materials do not meet the required standards, the smart contract can automatically trigger a process to reject the materials or send them back to the supplier.
Supply Chain Management:
One area where blockchain can revolutionize the manufacturing industry is in supply chain management. Counterfeiting, supply chain failures, inventory management, and supply chain fraud have plagued the industry for years. But with the creation of a shared digital ledger, along with smart contracts, blockchain technology can tackle these issues head-on.
By enabling suppliers to access a shared, secure, and permissioned database, blockchain technology can prevent fraudulent data manipulation and mitigate the risk of certain suppliers altering data. It also enables manufacturers to verify where their materials have come from, preventing counterfeit materials from entering the ecosystem.
With everyone involved in the process connected and able to access information in real-time, manufacturers can better manage and plan inventory, ensuring a smooth supply chain and preventing hiccups that can slow down production. And with the immutable audit trail created by blockchain technology, manufacturers can prove the origin of materials and reduce the risk of fraud.
Warranty and Recall Management:
The ecosystem of manufactures, supply chain participants, warranty providers and consumers is vast and complex. What happens when something goes wrong, and a part is recalled. Furthermore, what if a false claim is made? Blockchain can help to bridge the information gap within that vast ecosystem, so warranty and recall lifecycles are streamlined and shortened. With the immutability of DLT, the chain of custody can be securely maintained to prevent counterfeits from entering the supply chain and fraudulent claims from being filed. Blockchain also offers excellent traceability. Companies can quickly and accurately trace products through the supply chain, identify affected items in the event of a recall, and notify consumers in a timely manner – significantly decreasing negative fallout by orders of magnitude.
Workplace Safety Management:
Blockchain technology can also transform workplace safety management and monitoring. Despite the Occupational Safety and Health Administration's (OSHA) requirement for employers to provide a safe work environment, ensuring compliance and real-time incident tracking can be difficult. Blockchain technology offers increases transparency by creating a permanent record of safety incidents, simplifying auditing and verification of safety protocols, and enabling workers to report incidents quickly and accurately via digital interfaces. It also enhances data security and facilitates predictive analytics, allowing employers to identify and prevent safety hazards before they occur.
Manufacturers Already Putting Blockchain to Work:
According to Gartner, the business value-add of blockchain is expected to exceed $3.1 trillion by 2030, with close to 30% manufacturers (with more than $5 billion in revenue) implementing industry 4.0 projects leveraging blockchain by 2023.
Some interesting examples of Blockchain in motion already, include Ford. The auto behemoth has been exploring the use of blockchain technology to track the origin and authenticity of critical parts in its vehicles. By using a blockchain-based system, Ford can create an immutable record of each part's journey from the factory to the vehicle. Additionally, the company partnered with blockchain company Everledger to launch a battery passport pilot The battery passport will use technologies including auto ID, blockchain and artificial intelligence to support the responsible recycling of electric vehicle (EV) batteries.  
Additionally, Bosch, a major manufacturer of automotive and industrial technology, developed a blockchain-based platform called "Trusted IoT Alliance" to help improve the security and transparency of IoT devices. The alliance includes several major companies, including Cisco, Gemalto, and Huawei. Additionally, the company has partnered with Fetch.ai to fund the development of Web3, artificial intelligence (AI) and decentralized technologies. 
Potential Cost Savings:
According to a report by the World Economic Forum and Accenture, blockchain technology could potentially save supply chain management costs by up to $100 billion per year by 2025. This includes savings in areas such as inventory management, product tracking, and supply chain finance.
In a case study conducted by DNV GL, a global assurance and risk management company, a blockchain-based solution was used to digitize the management and tracking of marine equipment. The solution resulted in a 30% reduction in administrative costs and a 50% reduction in equipment downtime.
Another example is Provenance, a UK-based company that uses blockchain technology to track and verify the sustainability and ethical standards of supply chains. Their solution has helped companies like Co-op Food and Unilever to reduce compliance and management costs, while also improving their sustainability and ethical credentials.
Green Factory Management:
The use of Blockchain can help manufactures achieve more sustainable operations in a number if innovative ways, including tracing the origin of materials and products, tracking energy consumption and carbon emissions and identifying areas where efficiency can be improved. From creating more efficient and green supply chains, to identifying renewable energy sources, reducing waste and more, the technology can significantly improve a variety of production processes that align with an organizations' ESG objectives. Additionally, Blockchain-based solutions can be used to support green financing, carbon trading and a variety of carbon offset initiatives.
Blockchain Puts the Smart in Smart Factory:
Achieving a true "smart factory" just isn't possible without the use of Blockchain technology, period. What we do know about U.S. and global manufacturing is that it's not afraid of evolution nor innovation. Now, as we embark on a Fourth Industrial Revolution and the Web3 Era, I believe (and the data is proving this out), that the industrial sector stands to significantly benefit from its ability to digitize and modernize quickly and efficiently with implementation of blockchain technology across all aspects of the ecosystem. In fact, manufacturing may become the industry to watch as other sectors look to innovate and evolve with similar successful outcomes.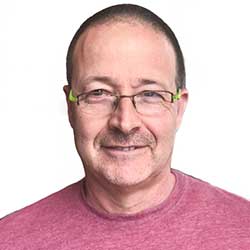 About the Author:
Tal Elyashiv, Founder & Managing Partner of SPiCE VC and SPiCE II, is a seasoned executive and serial entrepreneur. Tal is considered one of the earliest visionaries of the digital securities space – a major vertical in the blockchain & tokenization ecosystem. His deep understanding of the digital finance ecosystem has enabled him to usher in a new era of venture capitalism with the founding of both SPiCE VC and SPiCE II.
As the very first fully tokenized fund, SPICE VC invests globally in platforms and ecosystem providers enabling access to capital markets, banking, real estate, and other industries enhanced through Blockchain technologies. The fund focuses on companies who stand to benefit the most from the massive growth of the industry. Combining institutional know-how, hands-on management, entrepreneurial innovation and professional investment experience SPiCE's management team has been involved in hundreds of tech funding rounds totaling billions of dollars; as entrepreneurs, investors, and executives.
SPiCE VC's current portfolio includes 15 high-growth companies within the blockchain and tokenization ecosystem, including INX, Archax, and Ripio.
SPiCE also successfully spun out Securitize, the leading digital security issuance and management platform, and developed several areas of IP including the tokenization of limited partner positions in VC firms, a trend the industry is following.
SPiCE II offers investors exposure to the unprecedented growth opportunities within the expanding digital economy. As the VC's first traditional fund, SPiCE II has a renewed focus on identifying innovative companies that stand to benefit the most from the mass proliferation of Blockchain technologies across many industries. 
Most recently, SPiCE became the first venture capital firm in this growing space to experience three portfolio companies successfully going public. The firm also reported a Q1 2021 NAV Report up more than 15%, and over 91% unrealized gains in the first three years of operation for its early investors. 
Previously, Elyashiv was a CIO at Capital One, CIO at Bank of America, COO at BondDesk and CTO & Head of New Business at 888, in addition to being the founder of Yallo, Exactor, Navion, Securitize.
Tal is also a seasoned speaker and communicator – appearing regularly on the largest stages and in most influential media outlets to provide his expert insight on various aspects of the evolution of digital finance (i.e., digital securities, NFTs, CBDCs, cryptocurrency, DeFi and more). His work has been published in Forbes, The Wall Street Journal, VentureBeat, The Street, and CNBC, among others.
The post Is it Really A Smart Factory Without Blockchain? appeared first on Industry Today.