By Henrik Reif Andersen, chief strategy officer and co-founder, Configit
Product complexity is increasing all the time. It impacts the design, engineering, manufacturing and sales of products, services and systems. It has a particular impact on the customer experience at all stages, from start to finish.
With configurable products, the post-sales experience becomes especially important, and organizations need to ensure they don't overlook this key stage of the sales cycle. In fact, almost always, the majority of a product's lifecycle is really in this final phase.
To master the post-sales experience, it's time to take a closer look at your configuration approach.
The post-sales phase and its importance
Many products are configured to order based on specifics for the customer's needs, desires and use case. And even once a product has been created and deployed/installed, there is ongoing maintenance and other things that need to be done.
A car is one of the most common examples on the consumer side, but we also see these types of complex products frequently on the business-to-business side, such as factory equipment or turbines. If a buyer purchases a machine to make semiconductors, for example, they want to get the most out of their large investment and will look to the company they bought it from to ensure this is the case.
Organizations need to think through how they are going to handle this post-sales phase. The lifetime of a product is much longer than just the time it takes to be produced. Changes will happen over that time. Perhaps the manufacturer will find a better way to operate an existing product, and they want to share this news with customers who own it. That requires an upgrade to the operation of the product.
Not only are there the matters of things like maintenance, but there are also new opportunities for upselling or expanding accounts that can be leveraged if you're doing things the right way.
Evolving options and keeping track
Going back to the example of upgrades, this is often done today through a software update or a change in the parameter settings of the software.
Here's an example: In my home, I have a heat pump that was installed a few years back. When the service technician came to check on it recently, he explained there was a new setting that could take changing electricity prices into consideration. Essentially, it would try to save on electricity when rates were up by conserving usage and vice versa. The technician could upgrade my device to obtain this new setting, and it would be offered as part of my yearly service subscription. Well, who wouldn't want to go for that? This kind of thing can go a long way toward customer satisfaction and retention.
While that's more of a consumer-centric example, we see many cases of this on the enterprise side. For many products today, there are upgrades like this that can be made to give the customer a better experience. But organizations need a way to manage this process and to derive value for both the customer and the company.
How your configuration approach can help
Manufacturers need a way to keep track of these complex products over their lifetimes to direct service and offers to the customer based on the exact configuration that the customer has at that point in time. You have to keep track of the configurations of the product and how it changes over time related to its use and how it's maintained. The best way to do this is to build it in when you're designing the options.
When creating a new product, you need to make sure that you know how to both engineer and manufacture all the variants you want to support. When an order comes in, then you need to have these options available in the sales process so that you can map the customer's need to that particular version of the product.
Some products have a multi-decade lifetime in which they haven't been upgraded for quite a while. This can lead to a situation where the product can't be directly upgraded because certain options or configurations aren't available or must be changed. A Configuration Lifecycle Management (CLM) approach helps here by enabling a guided upgrade process with immediate validation of configuration choices and options at every step.
You may discover older products that use components or configurations that are no longer appropriate as you are performing maintenance, support and service. With the help of CLM, you can determine which of these characteristics is to blame for the configuration being invalid and get explanations for the conflict. This gives support and service technicians the information and understanding required to produce a valid configuration.
Change yields benefits
The configuration challenge doesn't stop at the time of sale; the majority of a product's lifecycle is post-sales. This equates to an ongoing process that requires more long-term planning. Complexity continues to present obstacles, so you need a different approach for configurable products as opposed to non-configurable ones. And if you configure things properly, increased product complexity is an opportunity for new types of business. A new approach to configuration holds the possibility of transforming long-term customer experience.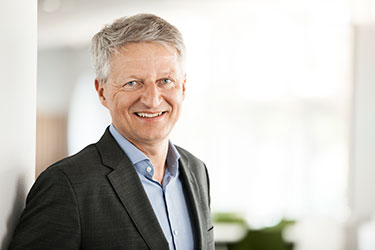 About the author
Henrik Reif Andersen is the chief strategy officer and co-founder of Configit, the global leader in Configuration Lifecycle Management (CLM) solutions and a supplier of business-critical software for the configuration of complex products. He holds a doctorate in computer science from the University of Aarhus and has more than 25 years of experience in IT development and research.
The post Improving the Post-sales Customer Experience appeared first on Industry Today.