By Olivia Montgomery, Associate Principal Analyst, Capterra
Despite economic headwinds, small and midsize manufacturing businesses (SMBs) are increasing their tech budgets to remain competitive in the industry. In fact, 71% of manufacturing SMBs plan to increase their tech spend by at least 10% this year, according to Capterra's State of Manufacturing Software Adoption Report. Businesses are leaning on tech to grow, whether it's to increase productivity, market share, revenue, or a blend of all three. Nearly three-quarters (74%) of manufacturers in Capterra's survey say that tech is very or extremely important to their business.
The downside? Too many businesses regret their tech purchases. Sixty-five percent of manufacturing SMBs have experienced buyer's remorse over a tech purchase in the past 12 to 18 months. Manufacturing SMBs should follow the tips below to ensure they choose the right software for their needs and avoid buyer's remorse on these highly consequential investments.
Determine whether to build or buy the software
Nearly two-thirds (61%) of manufacturing SMBs prefer customized software tools. That said, businesses don't necessarily need to build a new tool from scratch to get this. With the wide variety of software available in the market today, manufacturers are likely to find a hybrid option that serves their needs, especially if the tools they're evaluating offer customization.
Manufacturers should consider their IT budget, growth rate, and resource capabilities when determining whether to build their own software or buy solutions "off the shelf." Perform a buy versus build analysis, weighing the costs and risks of the options available before deciding. For example, building your own tool could be the right choice if you have strong in-house resources that can design, build, and maintain the software at a lower cost. But, buying could be the way to go if you have software integration requirements with external vendors and other departments within the business.
Consider if and which emerging tech should be a priority
Emerging tech can give manufacturers a competitive edge, whether it be to increase operational efficiency or strengthen security. Over half (57%) of manufacturing SMBs are taking a bold approach to adopting emerging tech, with many aggressively experimenting with new tools. 
While technology is evolving exponentially, from blockchain to artificial intelligence (AI) and robotics, not all new tech is right for every business. Manufacturers should look past the flashy gadgets presented with emerging tech and truly consider the return on investment (ROI) of a new technology before jumping in. In Capterra's report, manufacturing SMBs report automation, advanced cybersecurity, and AI/machine learning as the top three most valuable types of emerging tech.
Confidently evaluate and shortlist software options
Beyond considering what type of software they should buy, manufacturers should also think about how they're evaluating their tech options. Many businesses experience regret because they aren't able to prove ROI, have mismatched price expectations, or find a lack in support services for their new technology.
Manufacturing SMBs can follow these four tips to reduce their risk of buyer's remorse and instill confidence in their next software purchase:
Ensure there's a strong internal use case before adoption: It's tempting to jump in on a new tech investment because of the hype or because businesses see their competitors leveraging it. However, manufacturers should only adopt new software if there's a clear business case. Having specific KPIs can help businesses choose the right tool that will yield a positive ROI.
Determine the total cost of ownership: The actual software ownership price goes beyond just the initial price. Ask vendors for the total cost of ownership breakdown over several years when evaluating their tool. This will include additional costs, such as integrations, training, customer support, and maintenance.
Involve key stakeholders from both IT and operations: The software selection process should not just be performed by the IT department or operations alone. Involving both will result in a better understanding of all the factors, such as specific use cases and integration requirements.
Leverage free trials and demos: Free trials are the best way to get hands-on experience with the software and determine if it's suitable for everyone using it. Use demos with vendors to dig deeper into the tool's functionality, and ask questions about how its capabilities line up with business needs.
Technology will play a crucial role as manufacturers grow their businesses. In fact, 70% of manufacturing SMBs expect to generate an ROI within 18 months after purchasing their tech. By following these tips, they can ensure their software investment pays off in the long run.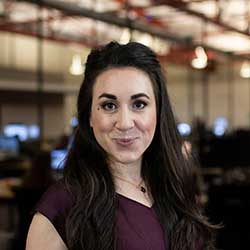 About Olivia Montgomery
Olivia Montgomery is an associate principal supply chain analyst at Capterra, delivering data-driven insights for small and midsize business leaders. Her work has been published in Forbes, Business Insider, TechRepublic, and leading supply chain and logistics publications. 
Visit Capterra.com to find the right software and services – helping organizations save time, increase productivity and accelerate growth.
The post How Manufacturers Can Avoid Regret on Tech Investments appeared first on Industry Today.