By John Godfrey
The gig economy has not just arrived; it has firmly planted itself as a transformative force in the American workforce. As the workforce landscape continues to unfold, businesses are presented with a unique opportunity to reshape their talent acquisition strategies. The challenges and opportunities posed by the U.S. gig workforce are numerous, especially in the wake of the pandemic. Understanding the dynamics of this evolving employment model and addressing the concerns of gig workers are essential steps for companies operating in today's fast-changing business environment.
The Expanding Gig Economy Represents a Paradigm Shift
To better understand the future of work, we embarked on an extensive study of the U.S. gig economy. Our research reports, spanning nearly a year, identified a fundamental shift in the American workforce that shows evidence that the gig economy is not a transient phase but an enduring trend. Embracing this transformation could be the key for employers to tap into a dynamic, adaptable and highly self-sufficient talent pool.
As we took a deeper look at our findings, one surprise emerged: the question of how best to coax workers back into traditional work modes might have been misdirected. The real question to address is how businesses can harness the burgeoning gig workforce to their advantage. Viewing the question through the other end of the telescope produced an insight that suggested an alternative way in which employers could engage the modern workforce.
Choice and Flexibility: The Gig Worker's Imperative
Flexibility is one of the key attractions of the gig economy. Our research found that a significant majority of gig workers, 82 percent, actively choose this independent path. This autonomy enables them to shape their workdays around meeting their needs and those of their families, bringing about a better work-life balance.
To tap into this expanding talent pool, employers would do well to reshape their work arrangements to embrace hybrid models and flexible hours that can empower both parties. The gig economy demands a departure from traditional work norms, enabling professionals to contribute meaningfully while maintaining their preferred work style.
Addressing the Triple Concern: Flexibility, Pay Equity, and Benefits
The voices of gig workers echo three distinct concerns: the need to maintain their flexibility, receive equitable pay, and have access to essential benefits like health insurance and retirement provisions.
Flexibility: As stated above, employers must embrace new work paradigms, accommodating hybrid models and flexible hours. Recognizing that gig workers prioritize autonomy can lead to harmonious and productive collaboration.
Pay Equity: Minority and gender pay gaps persist, and the gig economy is no exception: our research found that in the U.S., the gender pay gap is actually far worse than in the workforce at large. To bridge these disparities, employers can re-evaluate how they value different skill sets. By paying equitable wages for comparable work, businesses can position themselves as advocates for social justice.
Benefits: The lack of comprehensive benefits for gig workers, such as health insurance and retirement plans, remains a significant challenge. Employers can explore creative solutions, such as health reimbursement arrangements or extending group insurance plans to gig workers. This proactive approach aligns with the evolving needs of the modern workforce.
Nurturing Social Interaction and Collaboration
Gig workers highly value their autonomy, but our research also highlighted their desire for collegial interaction and collaboration. Employers who understand this can craft a unique value proposition: an office culture that fosters mentorship, teamwork, and inclusion. This approach becomes an enticing prospect, particularly for younger gig workers seeking personal and career growth as well as mentoring.
The challenge lies in striking the right balance between independence and integration of freelancers. By creating an environment that nurtures interaction, businesses can attract gig workers seeking a sense of community and support while preserving their cherished flexibility.
Balancing Innovation with Existing Policy
While the prospect of extending benefits to gig workers is promising, it's essential to navigate the complex legal landscape carefully. The distinction between employees and independent contractors holds significant weight in the U.S. Ensuring compliance with IRS and DOL guidelines and regulations is critical. Consulting legal and tax experts can guide businesses toward innovative yet compliant approaches.
The Path Forward: A Win-Win for Employers and Gig Workers
As the gig economy thrives and evolves, employers are presented with a unique chance to redefine their relationship with talent. Embracing flexibility, advocating for pay equity, and exploring innovative benefits structures can reshape the gig economy into a harmonious ecosystem. Additionally, the recent wave of tech sector layoffs has unleashed a surge of tech gig workers, presenting a golden opportunity for employers to tap into a pool of highly skilled professionals.
The onus lies on employers to be pioneers amid this paradigm shift. By thoughtfully integrating gig workers into their teams, businesses can champion inclusivity, equity, and innovation. The journey may be challenging, but the potential reward is an adaptive workforce equipped to tackle the demands of the future. As the gig economy continues to expand, forward-thinking HR leaders will recognize this sea change as an opportunity to fill their talent gaps and bring agility to their organizations.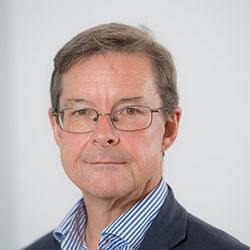 About the Author
John Godfrey is Director of Leveling-Up at Legal & General, a global financial services firm currently managing over $1.4 trillion in assets and is Executive Board Chair & Director of Business for Health, an organization recently established at the behest of the U.K. Parliament's All-Party Parliamentary Group on Longevity.  John has worked in the City of London for over thirty years, including for US, Japanese and European financial institutions. From 2016-17 he worked at Number Ten Downing Street as Head of Policy for Prime Minister Theresa May, where his team was responsible for advice on a broad range of UK domestic and Brexit-related issues. He has also served as a special advisor to the U.K. Home Secretary.
The post How Industry Can Embrace an Expanding US Gig Economy appeared first on Industry Today – Leader in Manufacturing & Industry News.