By Eldar Tuvey, CEO/Co-Founder of Vertice
During the first year of the pandemic, tech companies saw a huge spike across the market, creating a domino effect of mass hiring, investments and new businesses. However, in the past six months, headlines around waves of employee layoffs by the thousands have been hitting newsstands almost every week as businesses react to market pressures and try to counteract the over-hiring many organizations conducted within the first few years of the pandemic. Relocating offices, downsizing operations and cutting other internal costs are now at the forefront of businesses as executives attempt to address operational efficiency and improve cash flow in 2023.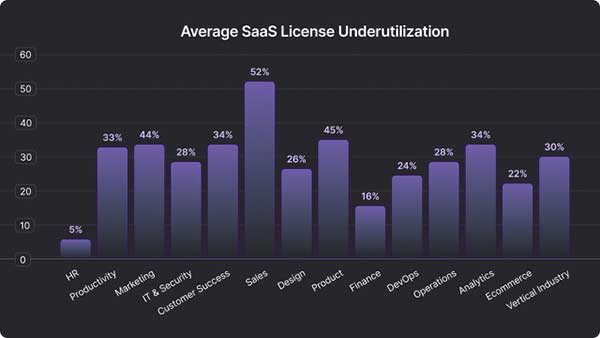 One particular cost gaining attention is software (SaaS) spend. While there are SaaS tools that are essential for day-to-day operations, many businesses are often wasting money on applications. New data shows that $1 of every $8 a company spends is allocated to software, and most unnecessarily as a third of all SaaS licenses aren't even used by employees. What's worse, SaaS costs are growing by 14% a year — meaning businesses are continuously spending more money each year on software tools that are not being utilized at all.
In a time where revenue growth is falling, valuations are tumbling, and layoffs are impacting almost every industry, this kind of waste will no longer be tolerated. Twitter just announced it was cutting its contract with the popular customer relationship management software, Salesforce, by 75% to repair internal spending after decreasing its workforce. Twitter is only the latest example of the growing number of companies that will likely be examining their SaaS spend in 2023.  As more companies continue to struggle through this era of increased financial scrutiny and stress, below are steps businesses can take to optimize their software infrastructures and improve operational costs:
Conduct an internal audit to identify software bloat
Before any contract cuts are made, businesses must first undergo an internal audit or application rationalization process to determine which applications should be retained or retired from operations. Executives will need to analyze whether the company is making full use of each tool or if there are any duplications and redundancies within their tech stacks. Following that analysis, teams will then need to comb through each software contract to determine whether there are opportunities to downgrade to a cheaper plan, remove licenses or even terminate a subscription altogether.
Analyze individual subscriptions vs. company-wide subscriptions
A common reason that many software tools become duplicated or underutilized is because there is no centralized procurement process in place. Without standardization, employees are able to individually subscribe to or onboard software applications, resulting in companies overpaying for multiple individual licenses of the same software rather than one centralized subscription. Businesses will need to adopt a centralized process that each employee and department must follow to ensure that no overlap or overspending on software applications takes place.
Establish SaaS governance policies and abolish auto-renewals
Another key reason that SaaS spend has gotten out of control is because many businesses do not read or pay attention to certain contractual language. Most software contracts consist of auto-renewals and statements declaring that vendors can increase their prices at will. These types of contracts diminish a customer's power to bargain or scale their software usage. To avoid auto-renewals and other strict contract agreements, teams need to plan ahead of renewal periods and consider a variety of terms beyond only pricing when reviewing agreements.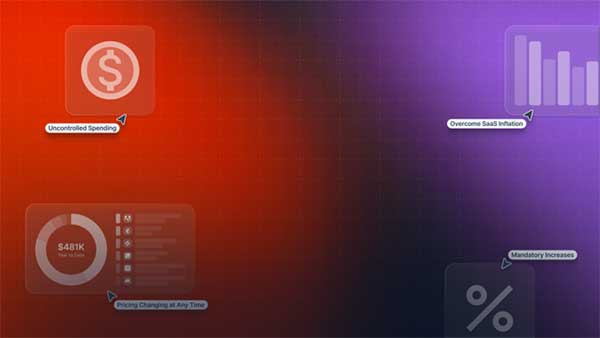 Understand the market and competitive landscape
Obtaining quotes from alternative vendors can provide businesses with much-needed leverage to negotiate a better deal on their purchases and renewals. The most effective leverage, however, is intel into what other companies are actually paying for their SaaS tools. In other words, pricing benchmarks.
By partnering with a SaaS purchasing platform that has access to the price points and discounting data for thousands of global vendors, organizations can secure the best possible price and terms on any software contract.
Right-sizing your company begins now
While gaining control of a company's total software stack may seem like a daunting task, pressure to reduce IT expenditure and other internal costs will only continue to rise this year as prices climb and the economy continues down its current path. Starting with the steps above will allow companies across all industries to organize and better manage their operational efficiency. Having a plan will help businesses withstand any other economic uncertainty, maintain productivity and, ultimately, improve the bottom line.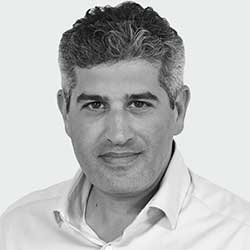 Eldar Tuvey is the CEO and Co-founder of Vertice, a SaaS purchasing platform that gives finance leaders cost control, efficiency and flexibility with their software, where he isis responsible for driving the company's strategic direction and growth. Prior to co-founding Vertice, Eldar co-founded and served as CEO of both Wandera and ScanSafe, after beginning his career at Goldman Sachs.
Contact:
www.vertice.one
LinkedIn
@verticeHQ
The post How Companies Can Effectively Reduce Software Spending appeared first on Industry Today.