by Parth Pandya
Robotic process automation (RPA) software is designed to automate repetitive, rules-based, and time-consuming tasks previously performed by humans. Because it is cost-effective, simple to implement, and can deliver economic benefits within a year after implementation, RPA has seen widespread adoption over the past decade. Organizations including JP Morgan Chase & Co., Applied Materials, Uber, and the United States government are already using RPA to increase productivity and efficiency. In 2020, 44 percent of companies surveyed by McKinsey & Co. reported deploying RPA past the pilot phase, making it the second-most popular automation technology in use. With proper implementation, including a cross-functional team drawn from many different sections of the organization, RPA can help businesses achieve better results while reducing costs.
Why robotic process automation?
At the corporate level, the benefits of robotic process automation include:
Boosts efficiency and productivity. RPA software can automate routine tasks, allowing employees to focus on more valuable work and enabling them to accomplish more in the same amount of time. In fact, 86 percent of companies surveyed by Deloitte reported improved productivity.
Increases accuracy and data quality. RPA takes over repetitive, monotonous tasks that are especially susceptible to human error.
Reduces costs. Automating tasks can reduce the need for additional staffing and outsourcing. In the Deloitte survey, 59 percent of companies reported cost savings.
Improves compliance. Tasks related to governance, risk, and compliance (GRC) can be automated, resulting in improved GRC outcomes. According to the Deloitte study, 92 percent of companies surveyed reported improved compliance.
Enables scalability. RPA can handle increased workloads without a significant decrease in performance, allowing organizations to quickly scale up or down their automation efforts as business needs change.
Optimizes the use of data. RPA can aid in data analytics by extracting data from multiple sources, processing it, and preparing the data for use in analysis, decision-making, and automation.
By incorporating robotic process automation into their workflows, businesses can improve both the quality of their product and their bottom line.
Essential elements of successful RPA initiatives
While RPA is quick, easy, and simple to adopt, especially compared to many traditional technology initiatives, enterprises still make common mistakes that prevent them from reaping the full benefits of RPA. These involve neglecting process engineering, not investing in robust maintenance programs, and failing to incorporate a holistic understanding of business practices into the implementation of RPA.
To be successful, any RPA initiative should begin with process re-engineering. This involves examining existing business processes to improve efficiency. It provides an ideal opportunity to identify which parts of the workflow can be automated. Then, Six Sigma techniques can be implemented to eliminate defects and improve and streamline these processes as much as possible. Lean, efficient processes are key to successful RPA implementation. On the other hand, complicated processes are harder to scale and more likely to fail when automated.
Once RPA is adopted, organizations should implement a proactive change management strategy to keep processes running smoothly. Robots, unlike humans, are highly sensitive to small changes in user interface (UI). Since these changes are inevitable in a dynamic development environment, it is important for developers and managers to take a proactive approach in alerting the RPA teams so that they can make the necessary adjustments. If this does not occur, a single change in UI can quickly lead to an escalating, potentially disastrous series of failures.
Who is involved in RPA initiatives?
It may be tempting to leave the planning and execution of RPA initiatives to dedicated business transformation units, but this would be a mistake. A successful RPA initiative draws on the expertise of employees from diverse levels and roles, including:
Business leaders and managers, who provide insight into the processes that will be automated and how the organization will benefit from the automation.
IT leaders and engineers, who can deliver technical expertise and support for applications, servers, IT compliance, security, and change management, and more.
Operations and process owners, who can offer knowledge of the specific tasks and processes that will be automated.
Employees, who provide feedback on how the automation will affect their roles and workflows.
An RPA Center of Excellence, staffed by a team who has a good understanding of the organization's processes, the technology/platforms being used to automate, and the overall goals of the initiative.
Among companies surveyed by McKinsey & Co., those that had successfully implemented RPA were much more likely to have prioritized employee involvement and training in their implementation efforts.
What does an RPA Center of Excellence look like?
The job of an RPA Center of Excellence (CoE) is to ensure that RPA is properly managed across the organization. This entails:
Setting standards for implementation, testing, and deployment.
Identifying and prioritizing requests from various departments, evaluating whether tasks can be automated, and estimating the return on investment of fulfilling each request.
Training and educating the organization about RPA.
Monitoring the bots, attending to any necessary troubleshooting, and looking for methods to make the automations more efficient.
Researching solutions to improve artificial intelligence (AI) and machine learning (ML) continuously.
Verifying that RPA best practices are being followed.
A CoE helps ensure that RPA implementation and scaling are a success and RPA procedures are in alignment with the organization's overall strategies and initiatives.
RPA and artificial intelligence
Artificial intelligence and machine learning have a variety of expanding applications in business. Combining RPA with AI and ML can broaden its capabilities. AI/ML can be thought of as tools that determine "what to do," while RPA knows "how to do it." AI/ML can potentially perform cognitive tasks, navigate uncertainties, resolve inconsistencies, and make sound decisions. Advanced communications mining can extract the unstructured content contained within various messages, emails, calls, chats, and service tickets and use the content to train natural language processing (NLP) models. Advances in NLP are evolving to allow robots to "read" and "understand" a variety of documents in many formats, which can automate more of a business's day-to-day paperwork. As RPA grows, AI and ML will play a significant role in its evolution.
Maximize the advantages of RPA
Chief executive officers across industries are investing in comprehensive, enterprise-wide RPA initiatives, recognizing their potential to boost productivity and reduce costs. RPA can help counteract pressure from labor shortfalls and inflation by increasing the productivity of existing workers and allowing them to do more with fewer resources. At the same time, RPA initiatives create a more attractive work environment for potential hires by lifting the burden of tedious and time-consuming tasks.
To effectively implement RPA, it is essential for C-level employees to be aware of common enterprise mistakes. Process re-engineering should not be neglected, and robust maintenance programs are vital. For companies to achieve the return on investment they seek with RPA, it is vital to set up a process engineering department to eliminate redundancies and nurture an efficient RPA process. It is also critical for a company to take a proactive approach in informing the RPA team about any changes to interface design. Finally, when companies combine RPA with ML and AI, they can reap the full benefits of automation now and as the technology inevitably continues to evolve.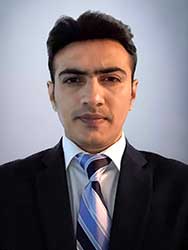 About the Author:
Parth Pandya is an expert in robotics process automation and process re-engineering with 16 years of global experience. He has successfully built and led passionate, high-performance operations and robotic process automation teams. Parth holds a bachelor's degree in electrical and electronics engineering from SRM University and a master's in business administration from the University of Southern California. He is a Six Sigma and COPC certified implementation leader. Parth currently serves as a vice president and robotics process automation CoE lead for First Horizon Bank. For further information, please contact [email protected].
The post How Can Robotic Process Automation Benefit a Business? appeared first on Industry Today.