by Kyle Uebelhor, Principal at Alexander Group
It's no secret that workers across industries have become increasingly disheartened by work, and recent waves of layoffs certainly haven't helped matters. The current labor environment–combined with poor economic conditions–has caused a variety of issues for manufacturers and distributors as they struggle to retain and attract much-needed talent. In fact, according to a 2022 report from sales order and invoice automation solution provider Conexiom, 82% of manufacturers and 71% of distributors are concerned about filling open positions at their organizations.
The key to developing a strong, loyal team is simple, yet vastly overlooked: listening to workers and giving them what they actually want from their jobs–including a professionally and personally fulfilling, meaningful work environment.
Three Steps for Building Your Dream Team
1. Purpose vs. Profits: Contrary to popular belief, selling to customers isn't limited to the sales team. Businesses that put forth a universally understood ethos are able to clearly emphasize that ethos throughout every role to help employees understand their individual value and importance to the organization. Developing and maintaining a loyal, productive team requires businesses to cultivate a meaningful employee experience that inspires every single employee to participate in a sales-minded, customer-first (as opposed to product-first) operation.
Prioritizing worker happiness while teaching them to prioritize customer happiness pays off: 89% of revenue growth leaders said happy employees (EX) resulted in happy customers (CX), according to a 2022 Salesforce study. Additionally, companies with high EX and CX reported faster revenue growth–as much as 1.8x those with low EX and CX.
2. Career Mobility: Today, businesses need to make the case to employees that staying loyal to their company is worthwhile. People want to feel fulfilled by their current jobs while also knowing there are ample opportunities for career growth.
Career mobility is a big part of enriching the employee experience. Thoughtfully developed career paths, in conjunction with internal career support, help employees understand how they can continue to add value to the business now and in the future. Businesses that invest in their employees will see a boost in their hiring and retainment efforts, as well as a more productive, more profitable organization overall.
3. Educating & Engaging: Employees that are consistently educated and engaged have positive economic effects on their companies. For starters, a purpose-driven organization fosters deeply knowledgeable workers that ensure customers get consistent value from their products and services at all times–increasing revenue. In addition, less turnover means there will be a lower cost to serve, as rehiring and retraining expenses will naturally shrink.
Comprehensive internal strategies and employee-facing materials also help to develop workers in a faster, more efficient fashion, further ensuring that customers continue receive value no matter the situation. This is especially helpful as layoffs put valuable talent on the job market, in addition to a "silver tsunami" wiping out the experienced workforce.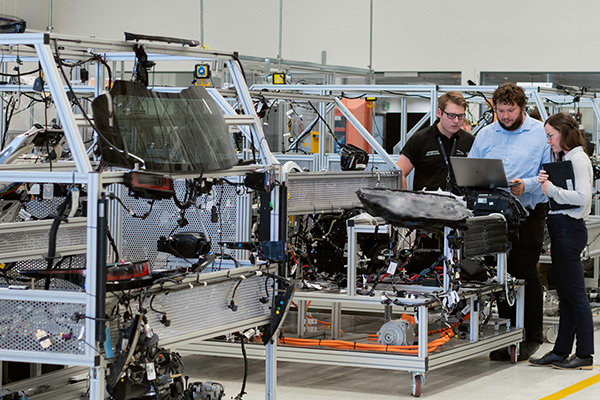 A Rewarding Workplace in Action
Howden, a global provider of mission-critical air and gas handling products, is proof that purposeful work helps to attract, develop, and maintain loyal, intelligent employees. One Howden employee in particular–a 24-year-old facility tour guide–helps to demonstrate this.
As this employee conducted a tour with my company, Alexander Group, he was intent on showing not only what Howden makes, but also how their products positively impact the environment. His passion was infectious as he focused on the solutions they produce and how they offer value to customers; in short, he was a salesperson in a hardhat and steel-toe boots. The tour ended up revealing that the company clearly instilled a customer-first philosophy in its workers, firmly embedding that ethos in every employee at every level.
Howden's apprenticeship and graduate program, an enduring pillar of the company's overarching ESG program, is credited with instilling in our young tour guide a passion for customers and making a difference in society at large. This program allows the company to tangibly invest in their communities, promote social mobility, and support a diverse work environment, showing all employees that the organization has a higher purpose than just generating profits.
Our tour guide was not an anomaly. Rather, he reflected the norm of a properly educated, engaged, and motivated workforce. When an organization offers meaningful value to its employees, they're not only supporting employee growth–they're also helping to grow the overall business.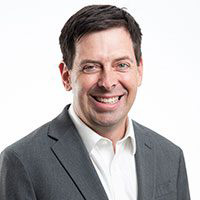 Kyle Uebelhor is a leader in Alexander Group's manufacturing and distribution practices. He helps companies achieve their organic growth objectives by bringing nuanced perspective to the complexities of sizing the total available global market, delivering differentiated value, creating omnichannel designs, and motivating partners and the commercial team. www.alexandergroup.com
The post Give Workers What They Really Want: A Purpose appeared first on Industry Today.