With nearly 10 million acres of operating farmland, a lengthy growing season, and a favorable climate, Georgia has become known as an agriculture hub. With over $74 billion in economic impact each year, agriculture is also Georgia's largest industry. In addition, almost half of the country's top 100 food processing companies are located in the state, including Pilgrim's Pride Corporation, Chick-fil-A, The Coca-Cola Company, and Tyson Foods, which source many of their offerings directly from Georgia farms.
During the last fiscal year, food processing companies ranked among the greatest number of new industrial projects and expansions. Complementing this growth, Georgia offers 189 million square feet of cold storage space, which is one of many focused initiatives put in place to sustain a booming agricultural ecosystem. These also include workforce resources, educational offerings, and infrastructure enhancements.
For 20 years, food processing, agriculture, and other businesses large and small have benefited from the Georgia Center of Innovation – including Pure Flavor, Sweet Grass Dairy, MANA Nutrition, Muscadine Products Corporation, and Mo's Smoke & Sauce. The Center of Innovation connects businesses with expert staff members, external partners, and independent mentors to help them overcome challenges and embrace opportunities. These include product innovation, intellectual property, process and supply chain optimization, talent and workforce development, and more.
Keeping up with consumer preferences, such as the availability of locally grown produce, is at the heart of food product innovation. The Center's team stays up to date with these trends to guarantee maximum success for its clients.
With these assets in place, it's no surprise that Georgia is also home to more than 399,200 food and fiber production related industry jobs. With 22 technical colleges on 88 campuses along with Georgia's top-ranked research programs in food safety and processing, companies directly benefit from Georgia's investment in education. A few examples of higher education institutions that contribute to agricultural innovation include:
The Center for Food Safety at the University of Georgia (UGA), which works closely with the Atlanta-headquartered Centers for Disease Control and Prevention (CDC) and develops techniques to detect, control, and eliminate disease- causing microorganisms and toxins
UGA's Food Product Innovation and Commercialization Center, which helps companies develop and improve food products and processes.
Georgia Tech's Food Processing Technology Division (FPTD), which researches food quality and safety with emphasis on advanced imaging, sensor technologies, and robotics and automation systems.
Lanier Technical College's ammonia refrigeration training program is one of only a few in the U.S. and is the official IARW-WFLO Ammonia Refrigeration Training Program.
Logistics and infrastructure play a huge role in companies' abilities to quickly and efficiently move products in and out of the state. Ranked No. 1 for logistics and infrastructure in 2020, Georgia's geographical location in the center of the Southeastern U.S. streamlines logistics for transporting food products to market and is a vital ingredient to companies' success. The state is home to the Port of Savannah (the fastest-growing port in the nation) and to Hartsfield-Jackson Atlanta International Airport (the world's busiest and most efficient airport, with the 12th-largest air cargo hub in North America).
In Georgia, we have the space, talent, resources, and a strong supply chain network – it's the perfect recipe for any agriculture business to succeed.
For more information on how the Georgia Center of Innovation can help your company, visit: georgia.org/center-of-innovation.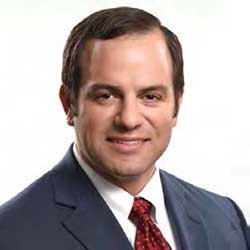 ABOUT THE AUTHOR
Chris Chammoun is the Director of Agricultural Technology (AgTech) at the Center of Innovation, a strategic arm of the Georgia Department of Economic Development (GDEcD). In this role Chammoun supports Georgia-based AgTech companies, assists in recruiting AgTech companies to Georgia, and helps foster the innovation ecosystem throughout the Georgia agricultural industry. Chammoun has served in several roles at GDEcD including Division Director for the Rural Georgia Initiatives and the Director of the Center of Innovation for Agribusiness.
The post Georgia Provides Ideal Recipe for Food Processing appeared first on Industry Today – Leader in Manufacturing & Industry News.