By Jan Burian, Vice President Research, IDC Manufacturing Insights EMEA
The COVID-19 pandemic severely tested the resiliency of the European industrial base. Impaired supply chains led to shortages of commodities and components, impacting production. European manufacturing competitiveness further suffered in 2022 as the Russia-Ukraine War led to an energy crisis and exacerbated inflation.
In response to these pressures, we are now seeing a wave of trade and manufacturing protectionism. Countries are taking action to stay competitive, especially in energy-intensive areas including chip and electric battery production and defense R&D and manufacturing.
Europe by the Numbers
Higher energy prices contributed to the downturn in 2022 in energy-intensive sectors such chemicals, plastics, and essential resources. However, input prices in December 2022 rose the least since December 2020, while output costs increased at the lowest rate in a year.
According to projections by the Eurosystem monetary authority and the European Central Bank, the euro area's annual real GDP growth is expected to slow markedly in 2023, falling to just 0.5% from 3.4% in 2022. A rebound to 1.9% growth in 2024 and 1.8% in 2025 is forecast as energy markets rebalance, supply bottlenecks are resolved, customer/business confidence improves, and demand for exports strengthens.
Eurostat reported that seasonally adjusted industrial production in both the euro area and the EU fell by around 2.0% from September to October 2022. Production, however, was still up 3.5% in October 2022 compared to a year earlier.
There are a few other positive signs. S&P reported improved sentiment among manufacturers in December 2022. The S&P Global Flash Eurozone Manufacturing Purchasing Managers Index rose to 47.8 in December 2022, up from 47.1 in November. S&P said manufacturing production continued to contract in December, though at the weakest rate in six months.
Europe's competitiveness against the U.S. and Asia depends on its ability to establish energy resilience in gas and electric power. According to the European Commission, non-Russian LNG imports in H1 2022 rose by 19bcm year on year. Non-Russian pipeline imports from Norway, Azerbaijan, the United Kingdom, and North Africa grew by 14bcm. In a bid to stabilize conditions, EU member states have agreed to new minimum gas storage obligations and have backed a 15% overall reduction of the bloc's gas consumption.
Prepare for Sustainability Reporting
European organizations are intensifying efforts to meet green goals, including through mandatory reporting of non-financial key data and the integration of environmental, social, and governance (ESG) priorities into management structures.
The EU's Corporate Sustainability Reporting Directive (CSRD) is an extension of the bloc's Non-Financial Reporting Directive (NFRD). The NFRD currently applies to some 11,000 companies. Some 50,000 will have to apply the rules of the CSRD for the first time in FY 2024.
The CSRD applies to enterprises that meet two of the following criteria:
More than 250 employees
More than €40 million in turnover
More than €20 million in total assets
The U.S. and China
The United States continues to make its industry more resilient by reducing its dependency on China and imports of key technology items.
In August 2022, President Biden signed into law the CHIPS and Science Act of 2022. The act provides around $280 billion in funding to boost domestic research and manufacturing of semiconductors. Nearly $50 billion in additional investments in U.S. semiconductor manufacturing were announced in 2022 by companies including Qualcomm, Micron, and Global Foundries.
In October 2022, the White House published a "National Strategy for Advanced Manufacturing," developed by a subcommittee of the National Science and Technology Council. The strategy envisions advanced manufacturing providing a broad range of benefits to the United States, including economic growth, job creation, enhanced environmental sustainability, strengthened supply chains, and improved healthcare services and national security.
The strategy features three interrelated goals: developing and implementing advanced manufacturing technologies; growing the advanced manufacturing workforce; and building resilience into manufacturing supply chains.
China, meanwhile, has responded to rising competitive pressures by easing its zero-COVID policy, which had been blamed for disrupting Chinese industry and, consequently, the global economy. However, even as China and other countries pursue "living with COVID" strategies, the outlook for global manufacturing and trade remains uncertain due to a mix of re-glo (regional-global) political tensions and COVID-related labor issues.
2023: The Bottom Line
Europe needs to stay focused on keeping its industrial base competitive.
Europe's competitiveness against the U.S. and Asia strongly depends on its ability to establish energy resilience in gas and electric power.
Europe's growing need to invest in power and utility infrastructure offers significant opportunities for manufacturers.
European companies must continue to explore opportunities outside the region (e.g., in Africa and the Middle East).
Innovation remains crucial. The Global Innovation Index ranked six European countries among the top 10 in 2022. Well done, Europe!
eMobility requires infrastructure, including giga factories and vehicle manufacturing capacity. VW's PowerCo is setting up a 40GWh battery cell facility in Salzgitter, Germany, and another in Valencia, Spain. Volvo is building a factory to manufacture up to 250,000 electric vehicles per year.
Semiconductor production is key. The European Commission aims to mobilize €43 billion in "policy-driven investments" for the EU's semiconductor sector by 2030.
I am optimistic about the eventual rebuilding of Ukraine. Manufacturers need to have a plan and capacities ready when the time comes.
Because some investments may be postponed due to high interest rates and inflation-driven uncertainty, manufacturers need to focus on internal efficiency improvement through better utilization of data, digital technology, automation, and resources.
To survive, it will be vital for many manufacturers to step into new business areas.
They should explore areas including:

Sustainable products manufacturing and sustainability-related services
Arms and defense R&D and manufacturing (demand for which will most likely remain high beyond the next decade)
Products and services that reduce labor and the need for experienced workers

Shortages of key workers remain a hurdle. IDC predicts that globally, by 2024 half of manufacturers will prioritize digital literacy as a skill set during the talent acquisition/retention process. To stay competitive, European organizations should accelerate embedding digital literacy in their hiring and employee development strategies. For a deeper understanding of this issue, see the European Commission report, "Upskilling and Reskilling in the Post-Covid Era: Fostering New Services and Jobs Creation — Three Scenarios for 2030."
Sustainability strategies are among the top CEO priorities. For many, preparing for CSRD is critical. However, beyond this regulation, European manufacturers should continue focusing on the definition and application of purpose to products and services. Sustainability and profitability can work together, especially when data and digital technology are utilized across entire business processes and value chains.
My hope for 2023 is that European manufacturing businesses stay strong, bold, innovative, and high-powered! It is not just its industrial heritage that the old continent can offer. Europe has proven itself a competitive and innovative place where business, purpose, and sustainable growth have coexisted for a long time. To ensure this continues, however, much homework must be done at the EU, national, and company levels.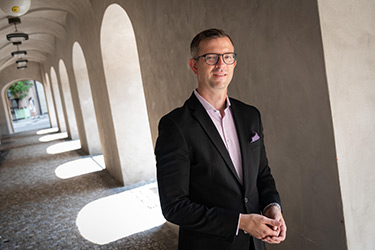 Jan Burian is an Associate Vice President, Head of IDC Manufacturing Insights EMEA.
Jan's core research coverage includes Industry 4.0, IT/OT convergence strategies, Industrial Metaverse, sustainable manufacturing, and digital transformation across manufacturing subindustries.
Before joining IDC, Jan worked as a consultant at EY and Deloitte. He was a member of the Supply Chain and Operations Improvement teams and provided consulting services including performance improvement and enterprise digital transformation strategies.
The post European Manufacturing 2023: Threats and Opportunities appeared first on Industry Today.