By Ken Robinson, Director of Product Marketing at Motus
Over the past few years, fleet managers have faced a wide variety of challenges, including supply chain disruption, rising inflation, as well as staying up to date with the Internal Revenue Service's (IRS) compliance requirements and the evolving legal implications of a mobile workforce. These challenges have traditionally been addressed through the lens of private fleet ownership. In this model, companies lease or own vehicles that they provide to their employees. However, new technologies are opening the door to alternative models, enabling fleet managers to take advantage of more agile, hybrid approaches.
The right vehicle for the job
In certain situations, private fleet ownership is necessary. Many industries require fleet vehicles in instances where an employee's personal vehicle wouldn't enable them to perform the required task. Among those industries are waste management, aviation, utilities, and construction. In waste collection for example, front, rear, and automated side loaders serve as essential work vehicles, but clearly aren't suitable for weekly grocery runs. Utility line workers on the other hand might need an elevated work platform, or cherry picker, to perform their duties, and while the kids might love it for the school drop off, it's far from the best option for a personal vehicle.  
Separate from specialized vehicles, some companies in these industries will round out their fleets by providing employees with general purpose vehicles to ensure they can reach their worksite. This is especially true if they are transporting specialist tools with them. Employees benefit from fleet vehicles via personal use, as company policies enable non-work-related trips. However, the company foots the bill for this additional usage, through gas and inevitable wear and tear costs.
While private fleet ownership is a logical fit for industries with specified needs, many other sectors have followed the owned fleet format with everyday vehicles. Pharmaceutical, medical device, and retail sectors are great examples of industries that provide work cars to employees to meet the requirements of their role. Additionally, they serve as a perk of the position. However, with increased IRS scrutiny and auditing efforts, they represent a risk for both the company and the employees. Why? Fleet vehicles driven for personal use become a taxable benefit. Failing to accurately track and report this mileage exposes companies to audit risk. This also puts increased pressure and administrative work on the fleet managers tasked with keeping track of fleet resources and ensuring personal use is recorded and charged accurately.
Addressing familiar challenges with innovative solutions
While total fleet ownership has been the traditional, go to choice, these programs are expensive and risky for companies. Persistent supply chain issues have raised prices of new and used vehicles. These pressures have made managing a private fleet more expensive. They have also had an impact on the availability of spare or replacement parts, making scheduling maintenance a challenge.
Inflation also continues to impact fleet managers. 2022 marked the highest annual retail gasoline price rise in United States history, while motor vehicle repair costs rose by 23% over the last year. Through traditional private fleet ownership models, these are costs that can add up significantly over the course of a year, impacting bottom line profits.
Fortunately, new tools are available to help private fleet managers deploy hybrid models. This provides businesses with the flexibility and agility to address many of the legacy challenges associated with fleet ownership and management. Mileage tracking and reimbursement apps enable fleet managers with new approaches, allowing employees to use their own vehicles, and helping to relieve much of the cost inefficiencies of the traditional fleet ownership model. 
Utilizing fleet tracking apps serve as an evolution to private fleet management, and in some instances, even the need for ownership of the fleet altogether. For those with existing private fleets, tracking apps allow users to accurately capture and log their miles as they drive. This capability also extends to fleet managers utilizing a combination of private and employee-owned vehicles. Mileage tracking apps can easily sort and categorize trips via business or personal designations.
This saves fuel costs for the company and ensures that all parties remain IRS compliant. In the longer term, employers gain insight into a drivers' percentage of business vs personal use. This information will help fleet managers understand what future solutions and approaches make the most sense. It will also help them maximize efficiency through continued market disruption. What's more, these technologies enable them to automate the often administrative-heavy tasks, making the role of fleet managers and admins easier as a result of more efficient processes.
While the garbage truck and cherry pickers aren't going away any time soon, companies in industries that don't require specialized vehicles should consider looking at alternative fleet ownership and management models. These new technologies are enabling alternative approaches that can provide employees with fair reimbursements for the business use of their personal vehicles. Driving the vehicle they own and love can also be seen as a perk, as employees want a vehicle that fits their lifestyle.
For companies, this comes with the added benefit of becoming much more efficient with inflating costs of fuel and maintenance, while fleet mileage tracking ensures compliance. Ultimately, these tools mean fleet managers are better equipped than ever to make sure that they have the right vehicles and tools for the job, while delivering accurate and fair reimbursements to their employees.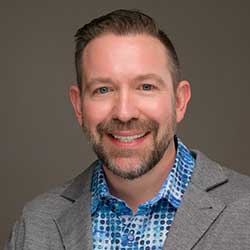 Ken Robinson is Director of Product Marketing at Motus, the definitive expert in mobile workforce solutions that simplifies the reimbursement management of vehicle and device costs through personalized calculations. He is responsible for identifying, interpreting, and reporting on the trends that affect the mobile workforce.
The post Driving Evolution in Fleet Management Technology appeared first on Industry Today.