by Carol Leaman, President and CEO of Axonify
Upskilling frontline workers is also growing more difficult in the sector due to the rise of electric vehicles and shifts in the labor market. With all of this in mind, those in the automotive industry must prioritize implementing learning and development (L&D) tools to better train frontline workers and keep up with increasing supply chain and consumer demands. 
To help navigate through these changes and reinvent how independent automotive tire companies on board and train new workers, American Tire Distributors (ATD), one of the largest independent supplies of tires to the replacement tire market in America, recently partnered with us at Axonify to revamp its supply chain operations onboarding and training processes. Using our frontline enablement solution, ATD saw 26% knowledge growth across the organization. Here are some of the ways L&D tools can help others with supply chain and distribution centers future-proof their workforce and drive frontline engagement and performance.
Offer Training Options That Engage Each Worker
According to eLearning Industry, over a third (36%) of manufacturing workers felt their onboarding was outdated and another 30% were even more disengaged saying their training felt like a "waste of time." It's clear that for L&D programs to drive successful long-term results, they need to be more engaging and accessible. To encourage more workers to actively participate in their training, you must offer learning options that give workers the flexibility and freedom to complete training when and how they prefer.
For example, ATD reimagined the learning experience by giving associates two learning options: guided daily training and self-directed training, which both gave associates and leaders more flexibility to customize their development journey. Through these new learning paths, ATD boosted on-time delivery in full by 14% and successful dispatch rates increased by over nine percent.
Organizational learning is essential for workers, but if you want them to remain engaged, they need training options that are convenient for them.
Make Training Continuous
Workplace learning is crucial to maintaining operational efficiency, improving the business and ultimately, upskilling the frontline workforce. In fact, WEF estimates by 2025 that half of all employees—both new and tenured—will need reskilling. And continuous learning helps workers stay ahead of the curve.
Continuous training also ensures workers have access to learn the types of in-demand skills that will help them navigate new technologies, market shifts and industry innovation—all in real-time.
But it doesn't stop there. Continuous learning should also be extended to individual training efforts. Managers should routinely connect with staff to discuss their progress and use these one-on-one touchpoints to measure the success of their learning program and identify (and solve) roadblocks their workers face. Plus, promoting a cycle of continuous feedback allows workers to recognize and address mistakes when they happen, which improves efficiency and productivity, helping your business fill in potential skills gaps.
Build in Time for Training
Udemy found 61% of employees say they lack time to complete L&D opportunities. Since reskilling and upskilling initiatives are often a crucial part of professional development, this should serve as a wake-up call. Leaders should help make training a priority by giving employees the time they need during their shifts to participate in and complete training and learning programs. By encouraging and allowing workers to dedicate and reserve this time, whether it's just a few minutes each day or a longer undertaking, leaders are demonstrating their commitment to the professional growth of their workers.
To keep skills fresh and boost employee engagement, employers must reexamine their onboarding and training processes. Whether it's reimagining training as a whole or simply allowing employees more flexibility to get their training done, employers must be open to innovative L&D initiatives and commit to skills development for all employees if they want to future-proof their workforce.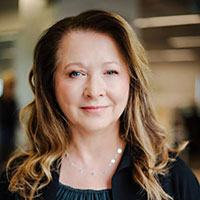 The post Driving Auto Worker Engagement with Training appeared first on Industry Today – Leader in Manufacturing & Industry News.