By Dave DuVarney, Principal, Baker Tilly Digital
In today's business landscape, the buzz around artificial intelligence (AI) and machine learning (ML) focus on the potential drawbacks of utilizing these relatively new technologies, it's important for business leaders to understand that when leveraged correctly, these technologies can revolutionize business processes and drive efficiencies. While AI and ML can often seem overwhelming for non-technical leaders, by understanding their distinctions, companies can leverage benefits, navigate risks and start implementing with confidence.
Understanding AI and ML
AI is the concept of machines being programed to imitate human intelligence and focuses on enabling the human senses such as vision, hearing, speech and even movement through robotic processing automation. ML is a subset of AI that involves training computers to learn from input data to improve their output performance over time. ML is essentially the underlying algorithm that enables AI.
Imagine creating a camera to spot cracked parts on a manufacturing line. You'd train an ML algorithm with thousands of images of cracked parts, enabling it to recognize what constitutes a "cracked" part. The camera, functioning as AI, then uses this algorithm to analyze new images from the manufacturing line and pinpoints those displaying cracks.
AI encompasses ML but goes beyond, encompassing a broader range of cognitive functions, including natural language processing, problem-solving, reasoning and decision-making.
Benefits of AI and ML
Incorporating AI or ML into your business can lead to a myriad of benefits that foster innovation and increase your competitive advantage. Utilizing predictive analytics to personalize customer experiences with tailored recommendations is a common example that can be seen on nearly every website today.
For example, when you add a flashlight to your online cart, the system might suggest adding batteries. Here, the ML algorithm correlates your purchase with complementary products, enhancing your experience and boosting sales.
Additionally, businesses can streamline operations by automating repetitive or manual tasks that would otherwise consume valuable resources and time. As AI technologies can often perform these tasks at a faster pace and with a higher degree of accuracy, business who implement them increase operational efficiency and employee productivity while decreasing associated risk.
As AI/ML can identify patterns and correlations within datasets, companies utilizing these technologies are better able to extract valuable insights from large amounts of data. By harnessing these data-driven insights, leaders can anticipate challenges, leverage new opportunities and support an informed decision-making process across their business.
Associated risks and challenges
Implementing AI and ML technologies can present challenges, including data privacy, security concerns, and technical complexities. As businesses handle vast amounts of data, including sensitive customer information, the risk of breaches and privacy violations increases. Robust data governance practices are essential to secure sensitive information and prevent it from leaking into system outputs.
Integrating AI and ML into business operations can be technically complex from an integration, maintenance and system compatibility standpoint as any new technology must align with existing processes and systems and requires regular maintenance to keep the system output accurate.
This field is experiencing rapid changes with constant advancements in capabilities, but certain aspects, such as AI output biases, remain a challenge. As frameworks for effectively evaluating these aspects are yet to be fully established, there is a heightened risk profile associated with implementing these technologies.
How to get started
Begin by identifying areas where AI and/or ML can enhance specific business needs or goals. Start with smaller pilot projects aligned with these needs to achieve manageable and attainable outcomes.
Additionally, businesses new to these technologies should opt for user-friendly platforms that suit the size and needs of the business, with many platforms offering pre-built models for easier implementation. To ensure the ongoing success, regularly monitor and assess their performance, incorporating user feedback and adjusting as necessary.
Consider collaborating with experts to navigate potential challenges and leverage their expertise, ensuring a smoother integration process. Forward-thinking businesses that understand and embrace AI and ML technologies will be at the forefront of innovation. With AI and ML transforming the way we work, companies that adopt them will innovate faster and operate more efficiently, leaving behind those who don't.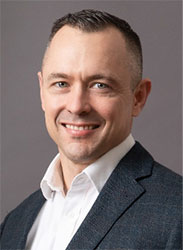 Dave DuVarney is a Principal in Baker Tilly Digital's, cloud and data practice and leader of the firm's chief data and analytics officer (CDAO) advisory services.
The post Demystifying AI & ML For Non-technical Leaders appeared first on Industry Today – Leader in Manufacturing & Industry News.