By Jason Bell, Director of Sustainability Solutions, ENGIE Impact
The manufacturing industry faces a stakeholder mandate to be among the leaders in the move to Net Zero. At the same time, manufacturing includes some of the more difficult-to-abate activities of any sector, including addressing Scope 3 emissions throughout extensive supply chains.  
ENGIE Impact's 2023 Net Zero Report surveyed more than 500 senior decision-makers with decarbonization responsibilities within their organization, of which 43% of respondents were from the manufacturing.
More than two-thirds of manufacturing industry respondents said their organization has made public commitments around Scope 1, Scope 2, or Scope 3. And 44% of manufacturing industry organizations have made public carbon-reduction commitments that include emissions spanning the entire value chain, specific to Scope 3, compared to only 30% among other industries.
To support manufacturers in the quest towards Net Zero, the World Business Council for Sustainable Development (WBCSD) and ENGIE Impact launched the Net Zero Manufacturing Masterclass series – which was conceived and developed in recognition of the need to adapt operations to meet a new climate paradigm, especially within the manufacturing space, by significantly increasing the pace and scale of emissions reduction in this decade. The key insights developed and shared as part of that masterclass series were consolidated into the Decarbonization Fundamentals in Manufacturing Guidebook.
Manufacturing requires an immense amount of thermal energy, power, and water, and has historically been a major contributor to waste and carbon emissions. And while, based on ENGIE Impact's 2023 Net Zero Report, decision-makers in manufacturing believe they're on track to meet their short-, medium- (by 2025), and long-term (beyond 2030) milestones, the industry still faces many potential barriers including:
Current geopolitical issues that may delay decarbonization efforts as uncertainty and cost of energy rise, along with local access to alternative fuels such has biomass, biomethane, and hydrogen potentially still being limited
Emerging technologies are still unproven or not yet mature enough to justify investment, and there are limited fuel and technology alternatives for high process temperature applications
Corporate-level stakeholders and site-level stakeholders may not be aligned on the best path forward with upper management setting specific targets without the consideration of site operators who are managing long-life assets
Large capital investment is needed in a sector with low margins, lack of agreement on proper measures of project quality, and with a commonly used ROI-mindset instead of total cost of ownership (TCO) considerations.
The aim of the guidebook was to help provide an overview of the fundamental levers, scales and enablers manufacturers have at their disposal as they work to achieve their decarbonization goals — supporting their efforts to create a realistic Net Zero strategy.  This methodology offers organizations the flexibility and rigor to chart the right path toward successful Net Zero transformation — adapting and evolving based on industry, footprint, capabilities, and culture.
The Decarbonization Fundamentals in Manufacturing guidebook highlights the need for increased efforts to reduce emissions in the manufacturing industry, providing insights and solutions for companies to increase their readiness for decarbonization. By identifying the potential for energy savings, the challenges of decarbonizing heat, and the importance of renewable electricity, those who may not feel they're currently on track to meet their targets will be able to address the decarbonization fundamentals and organizational enablers necessary to reach their goals.  The guidebook explores:
Four ways companies can increase confidence in their decarbonization preparedness with integrated solutions, a long-term investment view, templated decarbonization playbooks, and transformation readiness assessments.
The untapped potential for energy savings through energy efficiency measures. Focusing first on energy efficiency opportunities easily within reach will lower Scope 1 and Scope 2 emissions, and potentially Scope 3 emissions.
The challenge of decarbonizing heat due to the variety of temperature and quality requirements, the compatibility with specific processes, operational and commercial risk, the early stages of commercialization and development, carbon leakage and stranded assets.
The importance of renewable electricity as a key element in scaling the deployment of sustainable energy solutions, and the current state of renewable electricity options — EACs, Green Retail, PPAs, On-site Solar PV or Wind — each with its own advantages and disadvantages.
How only 25% of businesses are on track to meet their targets, likely due to a lack of attention paid to organizational enablers such as governance, financing, and operational tools — and what to do about it.
By considering distinct decarbonization opportunities, evolutions in technology, market dynamics and business expansion, manufacturing organizations will be able to implement a cost-optimal emissions approach, gather alignment from stakeholders on a decarbonization roadmap, and customize decarbonization solutions at a facility level to also scale up decarbonization efforts from the factory floor to the full breadth of the organization.
In summary, manufacturing faces unique and potentially difficult challenges when working to decarbonize, but with the right balance of strategic advice and applied technical expertise, every organization can establish the necessary renewable infrastructure for the future.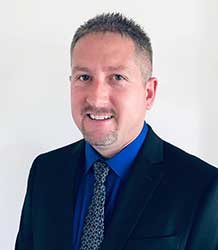 Jason has 15+ years of manufacturing operations and project management experience related to energy, policy, and sustainability management. His global management experience spans geographies and industries, and Jason particularly has expertise in helping manufacturing clients initiate, implement, and navigate their facilities' energy management programs and policies.
His senior leadership positions and guidance has resulted in significant reductions in energy consumption, energy spending, and emissions for organizations he has advised or been directly responsible for.
Jason holds a Master's degree in the Business of Energy at Clarkson University as well as a Lean Black Belt and is a Certified Energy Manager, C.E.M. Jason is based in Northern New York.
https://www.engieimpact.com/
The post Decarbonization Fundamentals in Manufacturing appeared first on Industry Today.