Shenzhen – Coremax, a leading innovator in energy storage solutions, is thrilled to introduce its latest breakthrough product, the 48V 600Ah Lithium Ion LiFePo4 Battery Storage System. Designed to seamlessly integrate with solar energy systems, this cutting-edge solution revolutionizes how homes and small businesses harness and store renewable energy.
The heart of the system comprises 6pcs of Coremax's state-of-the-art 51.2V 100Ah lithium iron phosphate batteries, combining to create a total capacity of 600Ah. This ingenious integration is facilitated by a solar energy storage Battery Management System (BMS), making it an essential component of any standard rack cabinet setup.
The Coremax 30kWh Solar Energy Storage Bank System has been meticulously crafted to cater to both home backup and small commercial applications. Leveraging Coremax's expertise, this system offers unparalleled reliability and efficiency, ensuring uninterrupted power supply even in the face of outages.
Key features of the Coremax 48V 600Ah Lithium Ion LiFePo4 Battery Storage System include:
Seamless Integration: Designed to effortlessly complement solar energy systems, the Coremax Battery Storage System establishes a harmonious synergy between renewable energy generation and energy storage.
Versatile Capacity: With a remarkable 30kWh storage capacity, this system is perfectly suited for homes and small businesses. It provides the ideal balance between power availability and efficient energy management.
Longevity and Efficiency: Coremax's commitment to quality is reflected in the longevity and efficiency of its battery bank. These lithium iron phosphate batteries are engineered for enduring performance, providing consistent power over their lifespan.
Scalability: The modular design of the Coremax system ensures that power storage can be tailored to meet specific needs, accommodating a wide range of energy requirements.
"We are excited to introduce the Coremax 48V 600Ah Lithium Ion LiFePo4 Battery Storage System, which marks a significant advancement in solar energy integration," said James Luo, product manager at Coremax. "Our innovative solution empowers households and small businesses to optimize their energy usage while contributing to a more sustainable future."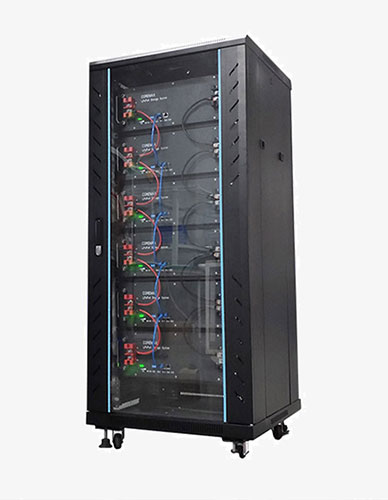 As a direct China-based manufacturer, Coremax is proud to offer wholesale bulk order pricing for the 30kWh backup battery. The company welcomes inquiries from distributors and OEM dealers who are interested in offering this groundbreaking solution to their customers.
For more information about the Coremax 48V 600Ah Lithium Ion LiFePo4 Battery Storage System and other products, please visit:
About Coremax:
Coremax is a leading provider of cutting-edge energy storage solutions that redefine how renewable energy is harnessed, stored, and utilized. With a focus on innovation, quality, and sustainability, Coremax's products empower homes and businesses to optimize their energy consumption while embracing a greener future.
Media Contact:
[Paul C]
[Sales manager]
[[email protected]]
[86-17688915553]
The post Coremax Leading Innovator in Energy Storage Solutions appeared first on Industry Today – Leader in Manufacturing & Industry News.