By Nir Kossovsky and Denise Williamee, Steel City Re
Many companies that operate factories and supply products or services to well-known, public-facing brands have traditionally been happy to stay under the radars of politicians and the media. As long as their reputations were solid with their stakeholders, they had no need to be concerned with reputational issues. For their part, the customer-facing brands were arm's-length customers with plausible deniability over most untoward events.
Sure, there was adverse publicity when factories of subcontractors to Disney and Walmart, for example, had horrific property fires and significant loss of life early this century. But there wasn't regulatory culpability.
Change is on the horizon:
The New York Times recently published an exposé alleging the widespread employment of underage children, primarily from Latin American countries, in factories making products for some of America's most prominent brands. This came on the heels of an earlier story describing children illegally employed cleaning a pork processing facility.
The U.S. Department of Labor has now launched an investigation and said it will hold not only companies that employ child labor accountable, but the larger, better known companies that have child labor in their supply chains. The new regulatory stakeholders in companies' supply chains bring with them investors and litigators, who had material financial consequences to activities already being followed by activists.
That means that every big brand that outsources any part of its production is going to need to include its suppliers in its reputation risk management process. It's going to go well beyond the contractual obligations and attestations required by legal and compliance officers. They are going to recognize, if they haven't already, that their reputations and their suppliers' reputations are inextricably linked – not only on workforce issues, but across the enterprise.
Public facing brands that are magnets for interest by media, social media, politicians and regulators always need to think expansively and continuously about who their stakeholders are, what those stakeholders expect, how those expectations are changing. And they need to think not only about the cost of meeting those expectations, but about the costs of failing to meet them.
Manufacturers and other industrial companies that have traditionally flown beneath the public radar now need to have their own process in place for assessing whether their own reputational risks pose reputational risks for their customers – in the minds of their customers' customers – and the potential costs of those risks.
Simply put, the new mantra is "my stakeholder is your stakeholder." Behind-the-scenes businesses are going to need to consider their customers' ESG goals, diversity and other issues. Whenever new issues break in our culture, whether it's the #MeToo movement or voting rights or whatever comes next, high-profile companies are going to want reassurances from their suppliers. More important, as they conduct their own reputation risk management, they're going to want to know that their suppliers are engaged in a similar process – and are prepared for issues that may arise in the future.
There is clearly a growing recognition that reputational risks – and the steps taken to mitigate them – are going to affect more than consumer-facing companies alone; they are going to affect those companies' entire ecosystems.
Therein lies an opportunity:
For companies that have never considered reputation risk management a priority, think about it now as a potential differentiator and a competitive advantage. Supply chain companies being able to demonstrate that they are managing their reputational risks appropriately will reassure customers that spillover reputations risks are unlikely. Demonstrating publicly authenticated reputational risk management creates value for suppliers and their customers alike.
That requires having a process in place for understanding stakeholders' expectations. When there are gaps, can they be filled or do expectations need to be managed? Is there operational and governance oversight of these risks? Where does accountability lie? Can financial risks associated with reputational crises be offset with reserves or reputation insurance products? 
Authentication of the process, through insurance underwriting or other third party warranties, is the best way of providing short-hand, easy to understand reassurance to customers about the quality and effectiveness of that process.
As was true at the outset of the quality movement, today, companies with robust, authenticated processes in place to manage social and reputational risks, are rewarded material ways. In fact, a recent analysis by Steel City Re found that companies with strong reputation risk management processes see their stock price outperform their peers in the aftermath of a crisis; better still, they outperform even more when they voluntarily disclose their risk strategy when there is no crisis.
End users want to feel good about the products they buy. The high-profile big brands that strive to appeal to them want to be able to say that they source their goods by socially conscious means. They'll be looking to do business with the suppliers, vendors and consultants that can help them achieve that end.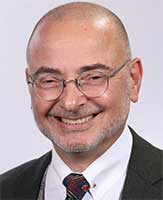 Nir Kossovsky is CEO of Steel City Re, which uses parametric reputation insurances, ESG insurances, and risk management advisory services to mitigate the hazards of ESG and reputation risk.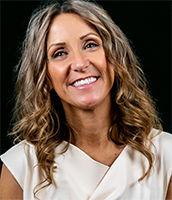 Denise Williamee is Steel City Re's vice president of corporate services.
The post Child Labor Exposé Presents New Reputational Challenges appeared first on Industry Today.