By Dana Arrasmith
In every business and industry, marketing is a crucial element that changes by the day.
With more platforms, gadgets and who-knows-what's being rolled out all the time, marketers face a never-ending battle to get noticed. Amid the hectic branding, promotional landscapes and competitors trying to outdo one another, it's easy to get lost in the shuffle.
But there is a way to stand out among the crowd.
3D animation has been around for a long time, and over the years, technology has advanced its appeal and strategic use far beyond the days of sticky-floored theatres full of viewers wearing silly paper glasses (Jaws 3-D anyone?). Today, 3D animation has the power to immerse your audience in your brand and experience your products from anywhere.
When it comes to marketing, a 3D animation, or interactive product demonstration (IPD), gives customers a detailed visualization of the product so they can experience it before they buy. This allows your prospects to become familiar with the product and communicate with sales teams immediately.
Creating an IPD is not as labor intensive as it may seem – all a developer would need are a few CAD files and the right background information. But more than the relative ease of production, it creates a perfect opportunity for new content strategies and lead capture capabilities with tailored landing pages, articles, e-commerce, targeted ads and emails – all centered around the IPD and designed to help customers take the next step. 
This means a business can easily build an entire marketing plan based around IPD development.
So, what can a good IPD rollout do for a business and how? Let's look at several things.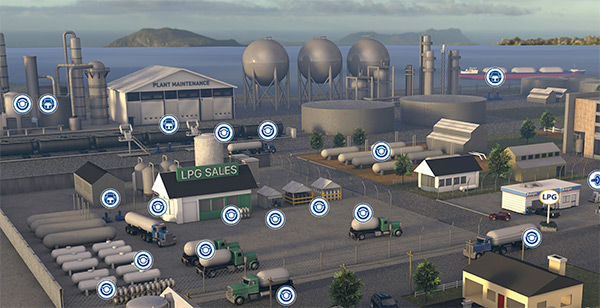 It's a Powerful First Look
IPDs give customers (more importantly, potential customers) a welcoming experience to both your brand and product. Tossing aside concern for physical or logistical limitations, users can get up-close and personal with the 3D visuals and experience elements of the product they normally wouldn't – like internal parts or other hidden features. This type of engagement can create a memorable experience for them.
User-Friendly Immersion
IPD's provide a unique way to tell the story of your product. Not just through the features and benefits but with interactive education. The augmented 3D presentation helps your customers learn as they decide on what's next.
An Assist to Your Sales Team
Everyone loves a win-win scenario. An IPD can be a comfortable soft sell to the buyer and a lead-generating machine for sales teams. Targeted emails and ads can drive interested visitors to a page that hosts the 3D animation, with links to supporting content such as videos, blogs and case studies to encourage engagement and conversion. This is how you can design an entire marketing campaign with the IPD as the centerpiece.
Remote Revenue Generation
Looking to generate more online revenue? Use an IPD for remote sales with an eCommerce platform. A good digital demo is tailor-made to connect users with a way to buy the product – or even individual parts – right then and there.
Everything is Trackable  
Another key aspect of IPD development lies in analytics. By rolling out the IPD and its supplemental assets, businesses can track the data to glean valuable insights into what customers are interested in. This will help marketing and sales teams develop responses and additional content to address their concerns, giving the audience the feel of a tailored experience.
IPDs Save Resources
Most sales teams have the same enemy: time. IPDs can be significant time and budget savers because they reduce the resources needed for coordinating shipping, logistics and travel expenses that would otherwise be needed for a live demo. Your marketing teams can also free up additional resources because 3D visualizations provide a lot of latitude – many content elements from the IPD can be repurposed and reused in virtually all marketing collateral.
In all, developing an IPD is a great way to elevate a brand, create new content marketing strategies and help your audience engage in educational, entertaining ways.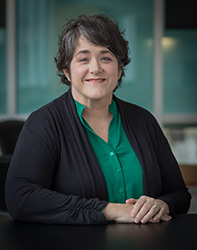 deanhouston.com
The post Building a Marketing Plan with the All-Seeing IPD appeared first on Industry Today.