From healthcare to banking, and from manufacturing to farming, the integration of connectivity, process automation, and data analytics is transforming the way companies operate. At the heart of legacy industry evolution, digital transformation is everywhere. So why are fleets and transportation seen as digital information laggards?
Let's first consider who says they are, because these aren't my words; they're the words of experts at McKinsey, Boston Consulting Group (BCG), and ABI Research.
McKinsey puts fleets and transportation in the bottom three among 13 industries for digital transformation.1 BCG says automotive and mobility remain in the bottom tier of industries best positioned for digital transformation, with "no sustainable change".2 And according to ABI Research, "More than 60% of fleets are still defining transformation requirements".3
But how can this be? New product development in the automotive industry rests on the four pillars of connectivity, automation, sharing, and electrification; commonly referred to as 'CASE', the future of these four pillars are the embodiment of digital information technology. And the rise of artificial intelligence (AI) is adding a whole new angle to products and product development. Go to any fleet expo, auto show, or mobility event around the world, and you'll see countless digital innovations and solutions, including cabin monitoring systems to interpret driver activity, systems that enable the move from scheduled to predictive maintenance, and video inspection systems that use AI to visually identify vehicle issues such as a cracked windshield.
Break down the silos
So the technology is advancing; it's how fleets use it, that is not. And that's largely because the solutions are being developed and deployed in silos. Too often, we see separate and disconnected solutions being developed for fleet management, vehicle lifecycle and operations, and business unit management.
Ever more GPS and telematics-based fleet monitoring systems, and driver and cabin monitoring are being added for classic fleet management solutions; supplier systems, vehicle sale systems, and vehicle purchase systems are being rolled out for lifecycle and operations applications. And with new business models and new use cases come additional oversight mechanisms to optimize those business lines, such as contract management, customer relationship management, and utilization and rental management.
As an industry, however, we're still focused on developing systems that turn raw data into fleet insights, and then tackling them with manual tasks. We're using internal and vendor systems, and bridging the gap manually. And each operating region and business unit is preoccupied with optimizing itself, at the expense of ensuring the company-wide visibility that provides the insights to capitalize on market opportunities.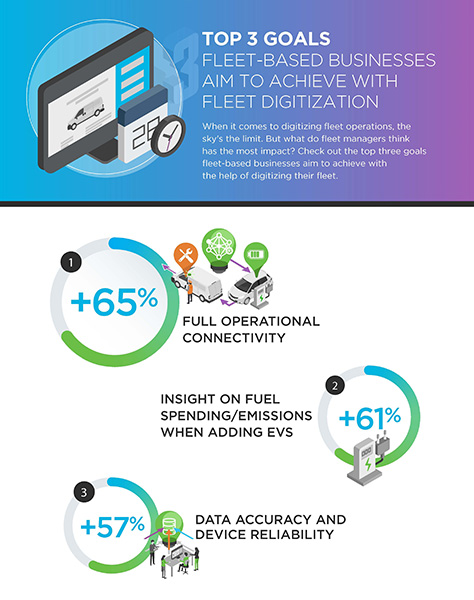 Not more, just better
What we're in need of is not more, but better. That is, we need better insights, but we can do this without more systems; we can do this by connecting existing systems using the combined strengths of AI and automation, with what's known as intelligent automation.
The word automation is evocative, even provocative. And it's easy to see why; tell someone you plan to introduce AI to automate part of their job, and they'll understandably become defensive. But tell them this intelligent automation will do their grunt work—those routine, time consuming and boring tasks they hate doing—and suddenly, they have a very different perception of AI.
We need as an industry to get to a place where we use intelligent automation to automate manual workflows and use artificial intelligence to break down these silos. The systems need to talk to each other, and so do the different business units—and we can use intelligent automation to do this. No need for a complete systems overhaul; this is about connecting companies' existing digitization efforts with lightweight solutions that can talk to different systems and turn fleet insights into automated actions.
So that's what a digitally transformed fleet will look like; but how will it be better? Significantly, in fact. Using data analytics and automation to optimize and simplify fleet management will improve driver productivity, and critically, driver safety; it will enable accurate delivery times; and with preventive maintenance, fleets can minimize vehicle downtime. Thanks to all of these and more, fleets will reap the rewards in the shape of reduced operational costs, and the ability to maximize revenue generation.
The cost of doing nothing is high
If this sounds like a costly endeavor, fear not. Indeed, the cost of doing nothing could be orders of magnitude higher, after factoring in the inefficiencies, the missed and lost revenue opportunities, and the driver and vehicle safety and security issues that can be mitigated by digital transformation.
Not only will digital transformation address these inefficiencies, it will reduce the cost of doing business for fleets. The next generation of automation will speed up the more than 40 non-revenue-generating steps of a vehicle lifecycle, that range from vehicle acquisition, preparation, and delivery to customer, to lease management, and post-lease vehicle collection and sale preparation.
After all, that's what this is all about: the digital transformation of vehicle fleets. Indeed, shared fleets are the world's most digitized fleets. We know this because we support many of them with our systems.
But guess what? The fleet industry wants even more digital transformation, and it's ready for intelligent automation.
For mobility service providers, intelligent automation allows the rapid transition of vehicles between sequential uses, and supports the monetization solutions that power their subscriptions, rental, and shared solutions.
Process automation in vehicle lifecycle management is a game-changer for fleet management companies, as are keyless car-sharing solutions that enable their customers to improve fleet utilization.
Then there are features such as smart idle control, proximity locking, and roadworthiness automations that ensure last mile delivery fleet vehicles are environmentally and physically safe, and operate without maintenance issues.
And rental car companies benefit from counter list rental systems that can be added to their existing system. We know they don't want to replace their own systems with ours; instead, we're working with customers setting up fleets that can be accessed 24/7, such as Kinto, Toyota's car sharing and smart mobility service, which uses such solutions to power its operations around the globe.
Fleets and transportation are being impacted by several major societal changes; these include the transition from combustion engine to electric vehicles, the growing importance of sustainability and environment, social, and governance issues (ESG) in business, the transformation from the 9-to-5 to new ways of working, and longer-term, the emergence of automated vehicle technology.
Business is tough when you're lagging behind, but quick wins and easy shortcuts are within reach. As with so many things, the first step is recognition; the next is doing something about it. The good news is that as well as being economically viable, elements of digital transformation can be implemented from the get-go; there's no need for a sequential roll-out.
Fleets and transportation are digital information laggards, you say? We'll see about that.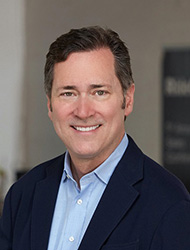 Mark Thomas is the EVP of Marketing & Strategic Alliances at Ridecell, the leading automation and mobility platform provider for digital transformation of fleets. Prior to joining Ridecell, Thomas headed the connected car marketing team at Cisco Jasper, where he developed the product and go-to-market strategies for automotive OEMs. Prior to Cisco, Mark led product marketing at HERE, a leading automotive maps company. In addition, Mark served in marketing, strategy, and business development roles at Apple and Nokia. Mark holds a B.A. from University of California, Berkeley, and an M.B.A. from the University of Pennsylvania Wharton School of Business.
1 McKinsey MGI Digitization Index
2 BGG 2021 Which industries are positioned best for digital transformation?
3 ABI Research 2022 survey Digital transformation of fleets
The post Are Fleets Digital Transformation Laggards? appeared first on Industry Today – Leader in Manufacturing & Industry News.