Staying connected while in the air is a desire for many travelers, whether they want to touch base with colleagues, browse social media, or research something fun at their destination. While airlines have caught on to this traveler demand and many now offer WiFi, connecting while thousands of feet in the air isn't the same as connecting in an office or coffee shop on the ground. Here's a look at the potential benefits and risks of using in-flight WiFi, and ways to stay connected safely.
How Does In-Flight WiFi Work?
Airlines have two options if they want to offer WiFi:
Air-to-ground (ATG)
Satellite-based connections
With ATG, antennae connected to the plane receive the wireless signal from cellphone towers. The downside to this technology is that the strength of the signal depends on the availability of towers. If planes travel over large bodies of water or other areas with sparse coverage, users will see poor connectivity.
Satellite-based connections, on the other hand, rely on satellites to provide WiFi service. Satellites can more effectively cover a flight, but certain flight paths can still see drops in coverage.
The Pros of Staying Connected During a Flight
Have a few hours in the air? With WiFi you can:
Stay connected: Send an email, browse social media, and send messages to coworkers, friends, and family.
Help the time pass: Whether flying makes you anxious, you forgot a book, or you aren't looking for a nap, in-flight WiFi offers options to help the time pass.
Entertainment: Use this time to watch whatever movie or show has been on your list.
The Cons of Airline WiFi and Security Risks
When joining the WiFi network on an airplane, whether using a phone, tablet, or laptop, be aware of the following:
In-flight WiFi isn't going to be as secure as office WiFi. It isn't designed to keep PII and trade secrets safe and private, so travelers should be cautious with how they use it. There is always a risk of picking up a virus or malware or falling prey to a hacker targeting the weaker network.
It's potentially going to be expensive. Each airline has different packages and costs for their WiFi.
Expect connections to be spotty – don't assume you'll have a five-star experience, and you might be told that the WiFi isn't working at all. Remember, there are no IT professionals stationed on flights so if there's a problem, it's likely to stay a problem.
Slower speeds are to be expected.
You won't be able to do everything you want – for example, some airlines block access to video-conferencing applications.
If you're using a phone or tablet to connect, here's how you can help improve your productivity even in the face of not-ideal connectivity:
Turn off all "auto-updates" for apps that you aren't using.
Close out all apps that you aren't using.
If any apps that you need have a "run offline" feature, configure that so that you can keep working even if the WiFi drops.
Tips for Securely Connecting to Airline WiFi
For some people, the risks might outweigh any desire to lose themselves in the world wide web. However, if you absolutely need to connect to airline WiFi, follow these steps to protect your information.
Use a VPN
Virtual Private Networks (VPNs) use technology to encrypt any data sent over the WiFi. This makes them a much more difficult target for hackers. You'll need to select and purchase a VPN service before you fly. 
While this service is a smart investment, don't think of it as an impenetrable security wall. Even VPNs can get dropped temporarily during flights, leaving you vulnerable. If you don't have a VPN, you might want to stick to reading the news or watching a movie – tasks that don't require you to input a password or view anything confidential.
Use Antivirus Software
Before traveling, purchase antivirus software and download it on every device you want to use in-flight. This software will detect and block malware in real time, keeping you safe from many cyberthreats.
Connect to HTTPS Sites
Most websites today use HTTPS (seen at the beginning of a URL), but there are still HTTP sites out there. HTTPS is the better choice – whether in the air or on the ground – because it uses TLS or SSL encryption to make data requests and responses safer and more secure.
Travel Safe
WiFi networks are never 100% secure because they are dynamic, always changing. This means they require constant oversight. However, with no IT experts onsite, and no automation tools or AI solutions watching the network, airplanes offer uniquely challenging WiFi environments for all users. Follow these tips to keep your information secure if you decide to use in-flight WiFi during any of your travels.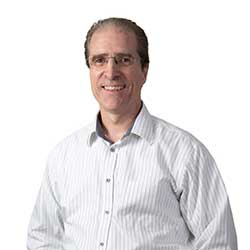 About the Author:
Roger Sands is the co-founder and CEO of Wyebot, Inc. He has 20+ years of executive management experience under his belt, gained from working with both successful networking startups and Fortune 500 companies, such as the following: Hewlett-Packard's WW WLAN business, Colubris Networks, Accton Technology, 3com, USRobotics, and Bytex Corporation.
The post Airline WiFi: Stay Safe & Connected While Traveling appeared first on Industry Today – Leader in Manufacturing & Industry News.