Buffalo, New York, once known as a rustbelt city, has transformed into a thriving hub of advanced manufacturing. The combination of legacy manufacturers and innovative companies focused on technology and sustainability has fueled this resurgence.
To date, Buffalo is home to a $13.2B manufacturing sector, which is the third-largest employer in the Buffalo Niagara economy, comprising 69,167 individuals. And contrary to national trends, the city's manufacturing workforce is projected to grow by 1.2% in the next five years. It's resulted from the city's efforts to provide a talented workforce pipeline, accessibility and affordability to manufacturing companies.
Buffalo's signature workforce development program, Northland Workforce Training Center (NWTC), offers training, co-op, internship and permanent employment opportunities for those seeking high-paying advanced manufacturing and energy careers in Western New York. NWTC has achieved impressive results, boasting a graduation rate of 63.9% and an 87.6% employment placement rate for its graduates. Notably, the facility actively enrolls a significant minority population, making these opportunities accessible to historically underinvested communities. Additionally, NWTC's Summer Youth Academy provides a paid internship program to introduce young individuals, aged 16-21, to careers in advanced manufacturing and energy.
Incentives for Manufacturing Companies
Manufacturing companies in Buffalo benefit from several incentives, including 0% state corporate income tax and low-cost hydropower from the Niagara River. The power of Niagara Falls is harnessed by 25 turbines to create 2.5 GW of clean, renewable power; a total of 19% of the State's grid is powered by hydroelectric energy. As a result, industrial electric rates are roughly 15% below the national average – of the lowest in the country. According to EPA eGRID data, UpState New York has the cleanest power profile in the country – a significant draw for sustainability-focused private companies.
Strategic Location and Accessibility
Buffalo's strategic location along the Canadian- American border offers streamlined supply chain and logistics for our manufacturing companies. This provides access to 40% of the binational population within a 10-hour drive and features seven international points of entry over road, rail and water. These include 3,600 miles of major interstates, state routes, and local arterials; more than 1,000 miles of track serving four interstate railroads; one regional railroad, and three short-line railroads; and a major deep-water port with 28 terminals and bulk cargo storage.
Success Stories
Recent companies to take advantage of what Buffalo has to offer include Plug Power. In 2021, the company invested $233 million in a state-of-the-art green hydrogen production facility, which will serve as a jumping-off point to produce carbon-free fuel cell power. The new facility will be located in the Wester New York Science, Technology and Advanced Manufacturing Park (STAMP), a 1,250-acre mega site strategically located in NYPA's lowcost hydropower zone and will be serviced by high-capacity, 100% renewable power sources. The plant produces 45 metric tons of green liquid hydrogen daily servicing the Northeast region. Other recent success stories include Edwards' new semiconductor supply chain facility and Electrovaya's first U.S. gigafactory for the production of lithium-ion battery technology.
Future Development
In March 2021, Buffalo unveiled the Western New York Industrial Real Estate Development Strategy, an initiative intended to help reshape the future economic development prospects of the region. This effort is comprised of a comprehensive evaluation of existing industrial site activity, inventory, and development opportunities within the region. Since the start of the program, three new industrial speculative developments have begun construction, specifically at Renaissance Commerce Park, the former home of Bethlehem Steel.
Because of our competitive edge, coupled with centuries of manufacturing background, year after year we're making strides – further solidifying Buffalo as a hub for advanced manufacturing.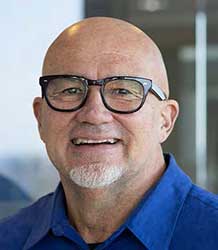 ABOUT THE AUTHOR:
Thomas A. Kucharski has served as President and CEO of Invest Buffalo Niagara since 2000. Under his leadership, Invest Buffalo Niagara has grown from a start-up initiative to an innovative regional economic development organization that has secured more than 400 successful project wins representing $4.4 billion in investment in the region and over 42,000 jobs created and/or retained. From the onset, Tom helped Invest Buffalo Niagara form strong, enduring partnerships with business, development and academic leaders throughout the Buffalo Niagara region. Today more than 150 organizations work with Invest Buffalo Niagara to provide support and expertise to companies from the U.S., Canada and other parts of the world looking to set up shop in Western New York. Tom has been a Certified Economic Developer since 1992 and has been recognized nationally for his work in the economic development industry.
The post 21st Century Manufacturing Thriving in Buffalo, NY appeared first on Industry Today – Leader in Manufacturing & Industry News.