Receive free World updates
We'll send you a myFT Daily Digest email rounding up the latest World news every morning.
An aircraft said to be carrying notorious warlord Yevgeny Prigozhin, whose Wagner group launched a failed mutiny in June, has crashed on a flight from Moscow to St Petersburg, according to Russian officials.
The country's emergency ministry told state newswire RIA Novosti that 10 people, including three crew members, died in the crash. Russia's aviation agency has published a list of names of people aboard the jet, which included Prigozhin and his right-hand man, Dmitry Utkin.
If confirmed, Prigozhin's death would mark a spectacular end to his career, in which he played a prominent role as the leader of a feared paramilitary force in Vladimir Putin's full-scale invasion of Ukraine and later led a historic, abortive mutiny march on Moscow. Here's what I recommend reading on the rebellious warlord:
For more on Prigozhin, check out the FT investigative team's work on the warlord's business empire and how he grew to become a direct threat to Putin's regime. In other news on the war in Ukraine:
And here's what else I'm keeping tabs on today:
Federal Reserve: US stocks rose and bond yields fell yesterday ahead of the central bank's annual gathering in Jackson Hole, Wyoming, where rate-setters will debate whether to keep interest rates higher for longer.

UK: GCSE school results are released this morning in England, Wales and Northern Ireland.

US politics: Donald Trump is expected to surrender to authorities in Georgia after his lawyer, Rudy Giuliani, turned himself in yesterday. Scroll down for the latest from the Republican presidential debate, which Trump shunned in favour of an interview with ousted Fox News host Tucker Carlson.

Economic data: The OECD releases trade statistics for the second quarter.
Five more top stories
1. UK ministers are set to confirm a fifth delay to post-Brexit border controls on EU produce, pushing the launch of the new regime to next year. Jeremy Hunt, the chancellor, has backed the delay over fears of pushing up food prices during an inflationary crisis, and officials say an announcement could come as early as today or by next week at the latest.
UK economy: Economic activity fell unexpectedly for the first time since January as higher borrowing costs hit demand, according to the latest flash composite purchasing managers' index.

UK policy: Business secretary Kemi Badenoch is urging the Treasury to provide financial firepower for a new "advanced manufacturing plan" focusing on the car and aerospace industries.
2. Donald Trump cast a long shadow over the first Republican presidential primary debate, as eight of his rivals sparred over his mounting legal woes and issues ranging from abortion to Ukraine. The former US president skipped the event and tried to steal the spotlight, dismissing his challengers in a social media interview with ousted Fox News host Tucker Carlson. Lauren Fedor and Felicia Schwartz have the latest here.
3. Exclusive: Blackstone Group is reviving plans for a private equity fund for wealthy individuals, after troubles at its flagship $67bn property fund, Breit, forced it to shelve the launch last year. Blackstone will start taking subscriptions for the new fund this year. Here's what we know about the Blackstone Private Equity Strategies Fund.
4. Exclusive: The UK has started to fit bar-coded wristbands on migrants that arrive on small boats to track them while they are being held at processing facilities. The equipment and software are provided by a little-known British tech company called The Barcode Warehouse, which has contracts worth £1.6mn with the Home Office. Here's more on the controversial tagging system.
5. Nvidia's revenue more than doubled in the latest quarter on soaring demand for the chips needed to train the latest artificial intelligence models, outstripping even the heightened estimates on Wall Street. Read more on yesterday's results from the chipmaker.
The Big Read
Led by pioneers such as Ken Griffin's Citadel, the multi-manager model has generated years of exceptional returns for funds, even after fees. But rising interest rates, which expand investors' risk-free alternatives, and an expensive battle for talent are taking their toll. With regulatory scrutiny increasing and questions over high fees and performance being raised, the model's golden era may be coming to an end.
We're also reading . . . 
Brics summit: When there is a lack of internal consensus, more members won't automatically make the group more powerful, writes Alan Beattie.

UK politics: Labour MPs have warned that Sir Keir Starmer's socially conservative policies could leave the party outflanked from the left by the Scottish National party in an imminent by-election. 

Crisis of courage: Donald Trump's interview with Tucker Carlson is a meeting of cowards and speaks to how the virtue of courage has fallen out of fashion, writes Jemima Kelly.

Radioactive water: Japan starts releasing treated water from the destroyed Fukushima Daiichi nuclear plant today. How risky is the planned discharge?
Chart of the day
Istanbul has been more successful in attracting initial public offerings this year than much larger exchanges in London, Frankfurt or Milan, helped by Turkey's retail trading boom in an otherwise largely poor year for listings globally.
Take a break from the news
Jérôme Haslin is Michelin's chief test driver, tasked with developing new rubber for the wheels of cars built by clients including Ferrari, Aston Martin and Porsche. The "king of tread" takes the FT's Charlie Thomas ice drifting at Michelin's Arctic Proving Ground in Ivalo, Finland, in this thrill of a read.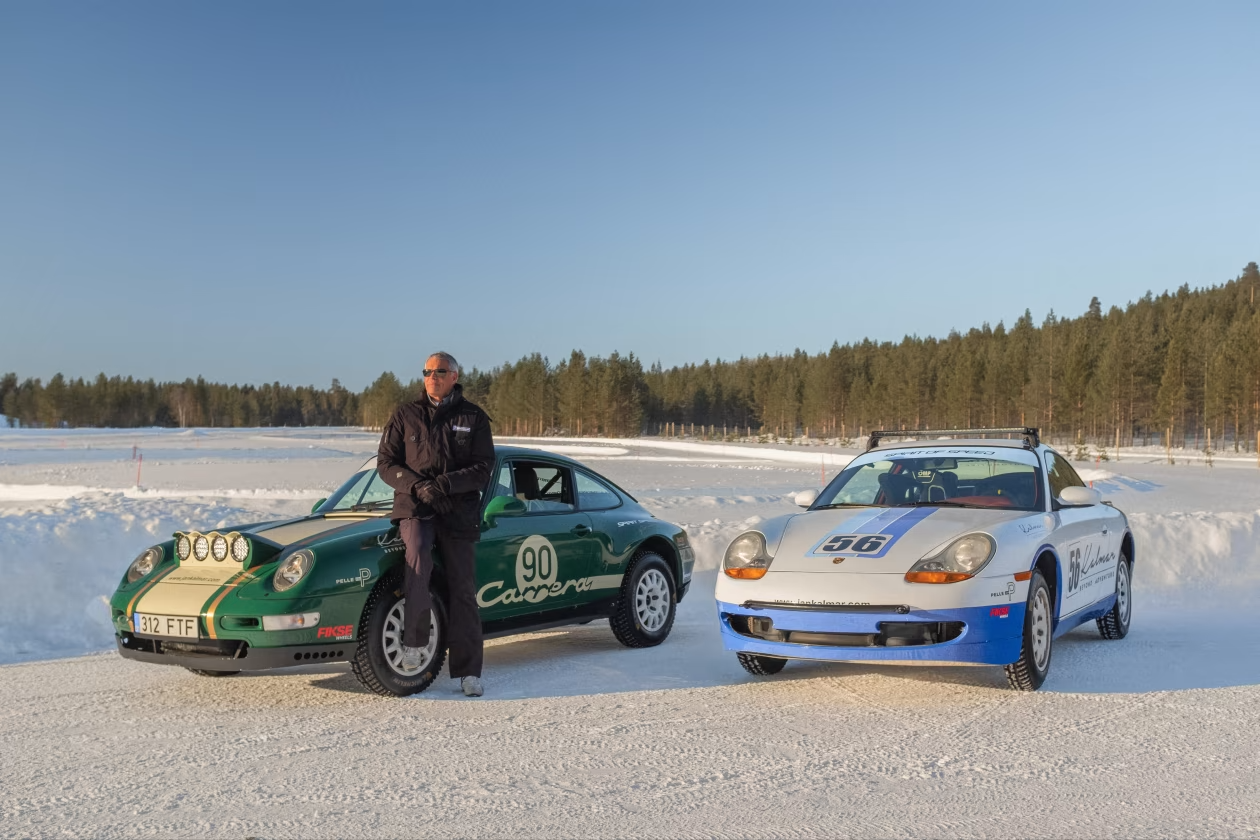 Additional contributions from Benjamin Wilhelm and Leah Quinn
Recommended newsletters for you
Asset Management — Find out the inside story of the movers and shakers behind a multitrillion-dollar industry. Sign up here
The Week Ahead — Start every week with a preview of what's on the agenda. Sign up here